Eggplant Parmesan and More
Eggplant Parmigiana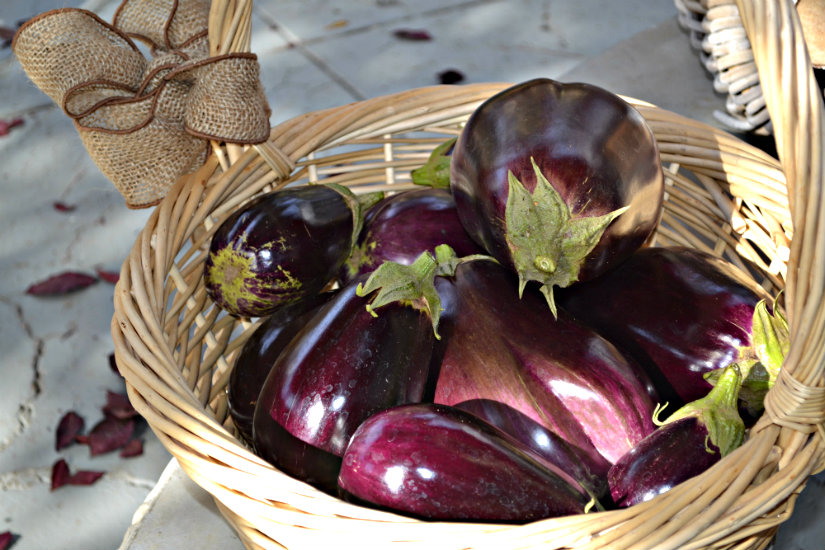 These beauties, pictured two summers ago … but I can tell you I'm up for a good crop this year too. I love eggplant but only if it's tender … not chewy and tough as it can be if certain steps are skipped when preparing. I know there are those who swear the salting process is not necessary but I've tried to skip this one, you guessed it, with chewy tough results. So get out your colander, salt 1/4 inch eggplant slices heavily on both sides and place into the colander for draining for at least 30 minutes. Pat liquid and dust off salt with paper towels (or rinse with cool water and pat dry) and you are good to go. An old dish that never grows old.
Recipe
Preheat oven to 350 degrees F
1 Medium eggplant-1/4 inch slices
Generous salt for pre-salting process
1 Cup all purpose flour
4 Eggs hand beaten and placed into a flat bowl like a pasta bowl
1 Cup Italian seasoned fine bread crumbs (if contains salt and pepper-no need to add to recipe)
Olive oil for frying about 1/2 cup
28 Ounce jar of marinara sauce or your own
16 Ounces of grated mozzarella (or combination Italian cheeses, may need to eliminate Parmesan if included)
1/3 cup grated Parmesan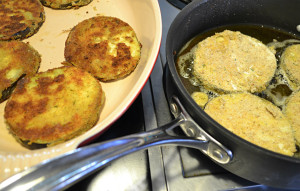 Use an oblong baking dish or other similar baking dish with a side high enough to accommodate two layers of eggplant and all the other good ingredients.
Heat the oil over medium to medium high heat but avoid over heating oil to a smoke.
Dip the slices first into the flour then the egg and last the bread crumbs. Fry until brown on both sides. Remove to your baking dish.
Pour half the sauce over the first layer and top with half the cheese.
Form a second layer with the eggplant and again follow with half the sauce and the remainder of the mozzarella.
Lastly, top with Parmesan.
Bake in the preheated oven for about 40 minutes.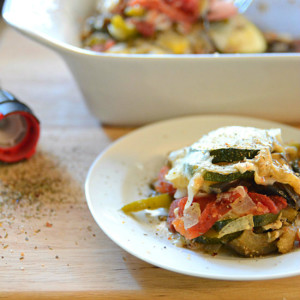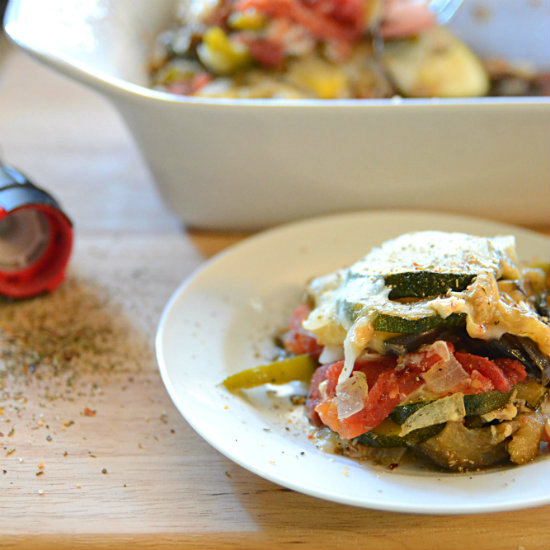 Here's another great Eggplant Recipe, Ratatouille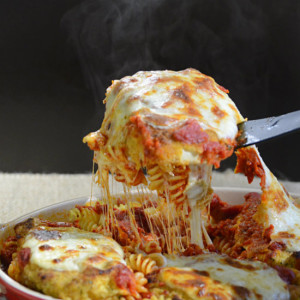 Here's one of my most popular recipes using the eggplant method with Chicken Breasts Baked with Pasta.