Fried Sweet Pickles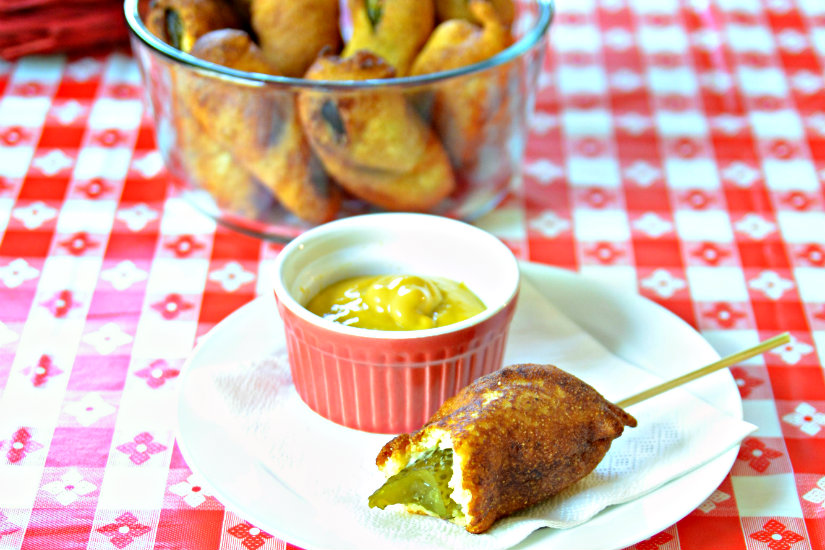 Call this what you like. Corn Pickle … Pickle on a Stick. It's truly an amazing side for burgers.
Recipe
2 Cups of vegetable oil
Pint to pint an a half of whole sweet pickles-drain and blot with paper towels
1/2 Cup all purpose flour
1/2 Cup cornmeal
1 Tablespoon sugar
2 Teaspoons baking powder
1/4 Heaping teaspoon salt
Scant 1/4 teaspoon pepper
1/2 Cup whole milk or half and half
1 egg
Whisk the dry ingredients together.
Heat the oil over high heat in a quart and a half sauce pan. Heat to 350 degrees.
Add the milk and egg to the dry ingredients and mix thoroughly.
When the oil has reached 350 degrees dip the pickle in the batter and place carefully into the oil. These cook fast. As soon as the batter turns golden it's done. Make sure to turn over with tongs to cook evenly.
Don't overbatter. This could lead to the batter not being cooked all the way through.
There you go!