Gingerbread Cookies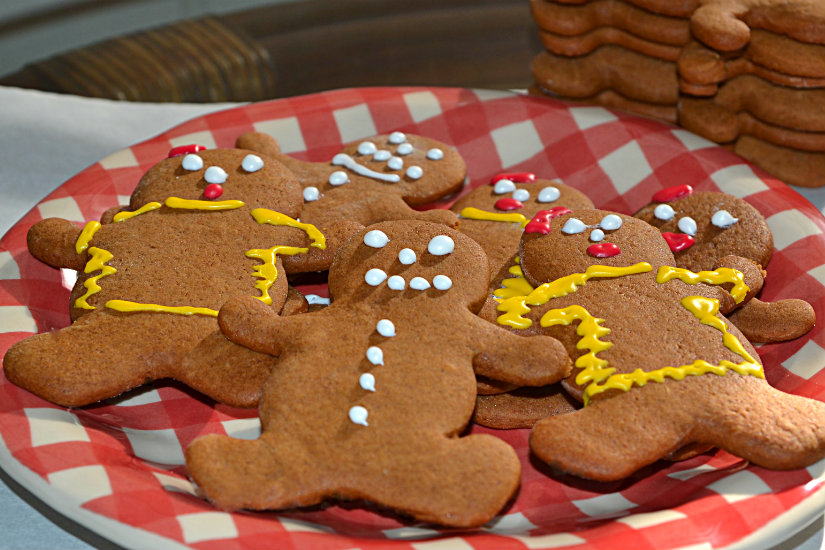 Fun and Spicy Delicious! This recipe goes way back. During our family's lean years we decorated our tree with Gingerbread Men, popcorn garland and candy canes. The children loved adding character to these guys but would grow weary after the first two or three … This recipe makes two dozen 4-inch cookies. Dad would get into the decorating too but had to be watched just like the children or we'd come up short. You might imagine the house smelled wonderful!
We haven't always used icing alone to decorate Gingerbread Men & Women. On occasion we'd use raisins, red hots, and little decorative candies. Helpful Hint: Choose your decorating icing carefully. Make your own thick butter cream if you have the time and decorating tools. It's just easier to handle. Many pre-made decorating gels and icings have corn syrup and this makes them sticky and stringy. You may need to test different brands to find the one that works for you.
This recipe makes a great sandwich cookie with buttercream filling too. Enjoy!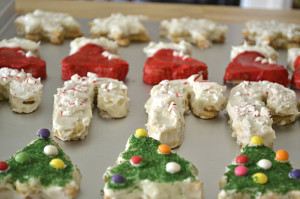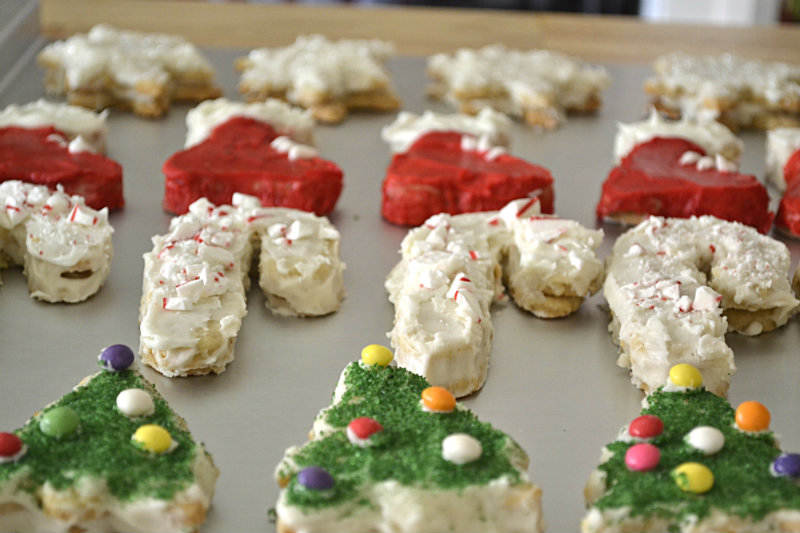 You might also like to try these Decorated Cookie Cakes 
Recipe
Preheat oven to 350 degrees F
Bake cookies for approximately 10 minutes
Makes approximately 2 dozen 4-inch cookies
1/2 Cup butter, room temperature
1/4 Cup brown sugar
1/4 Cup granulated sugar
1 egg
1/2 Cup molasses
1 Tablespoon white vinegar
2 1/2 Cups all purpose flour, extra for rolling out dough
3/4 Teaspoon baking soda
1/2 Teaspoon salt
1 1/2 Teaspoon ground ginger
1/2 Teaspoon ground cinnamon
1/2 teaspoon ground cloves
1/2 Teaspoon ground all spice
Cream butter with sugar in a large bowl. Add egg and beat until fluffy. Add vinegar and molasses.
In another bowl measure the dry ingredients and whisk to mix.
Slowly add the dry ingredients to the wet ingredients. Mix well but do not over beat.
Form into a flat disk, wrap and refrigerate for 3 hours or overnight.
Roll out half the dough at a time to about 1/3 inch thick. Be sure to sprinkle flour on rolling surface, rolling pen and cutter to prevent sticking. Replenish as needed. Cut shapes. If adding raisins or nuts for eyes and buttons, add before baking. Press very slightly into dough.
Bake in preheated oven. Cool and decorate.