Gingerbread Muffins & Rum Sauce
Excellent With No Frills Too!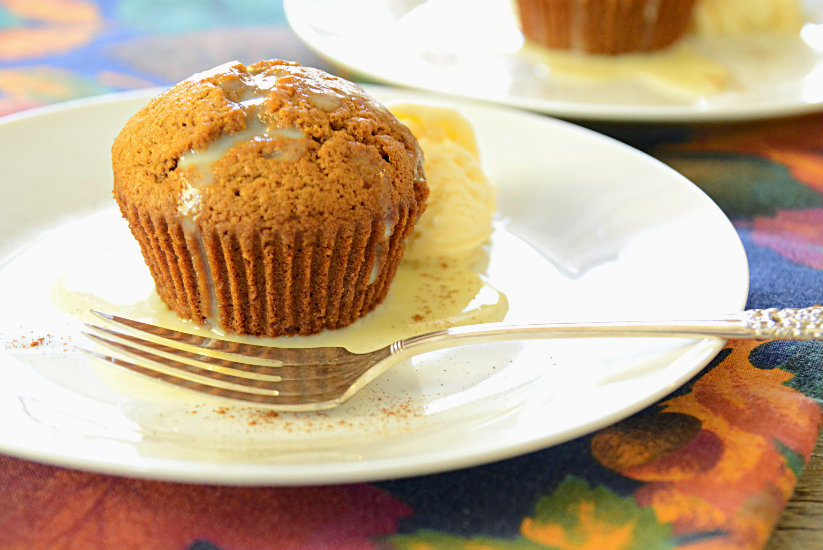 For a short time I lived in a Los Angeles apartment community. Every evening at dinner time I'd take little Stella for a walk. We both needed the exercise after being cooped up all day. Our favorite walk was the fifth level courtyard where floors of apartments faced with open windows. Then the real pleasure … the scent of spices, spices from all over the world, wafting through the air all at the same time.
Even with the pungent aroma of many dishes I make I can't imagine having a kitchen separate from the rest of my house. These scents just play a pleasurable part in my life. Yes, more often than not my kitchen smells of garlic.
As seasons change so does my menu. Today I've made gingerbread muffins and I just love the way my house smells. I've added a rum sauce and a little ice cream to make it a dessert … But it could manage all alone.
Enjoy this recipe that mixes up in minutes by hand … And fill your house with the most amazing smells of Fall.
Preheat oven to 350 degrees F
Bake for 20-25 minutes for muffins and 30-35 minutes for 8 inch square
OR until toothpick comes out clean
Makes 6 nice size smaller muffins
OR 8 inch by 8 inch square
1/4 Cup vegetable shortening
1/4 Cup butter-room temperature
1 and 1/2 cup all purpose flour
1/2 Cup dark brown sugar-packed
3/4 Teaspoon baking soda
1/2 Teaspoon ginger
1/2 Teaspoon cinnamon
1/2 Teaspoon salt
1 Egg-hand beaten first
1/4 Generous Cup of molasses
1/2 Cup water-microwave heated to hot (hot tap water not recommended)
Whisk together all the dry ingredients.
Add all the other ingredients with the exception of the water. Mix until the ingredients follow the spoon around the bowl. It will not look thoroughly mixed.
Add half the water and mix … then add the other half. Stir until just mixed. Ingredients should look mixed well.
Pour into greased and floured square baking dish or muffins tins.
OR use paper liners for the muffin cups.
Bake and enjoy!
Topping
1 Cup whole milk
1/2 Cup sugar
2 1/2 Tablespoons flour
Pinch of salt
Two egg yolks-hand beaten
1 Teaspoon Rum flavoring
1 Teaspoon butter (optional)
In a small saucepan add the milk, sugar, flour and salt. Whisk. Use medium heat and stir constantly. When comes to a low bubble and thickens turn heat down a bit and continue cooking one more minute. Remove from heat and add a small amount of the hot mixture to the eggs and mix quickly. Pour egg mixture into the saucepan and stir constantly over medium heat for 2-3 minutes. Remove from heat and add flavoring and butter.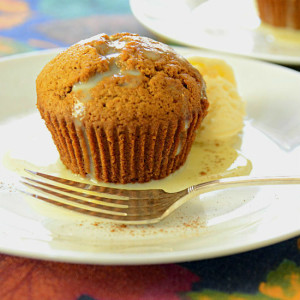 Use sauce while warm.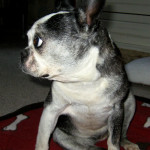 My rescue dog, Stella.
She's missed.