Giveaways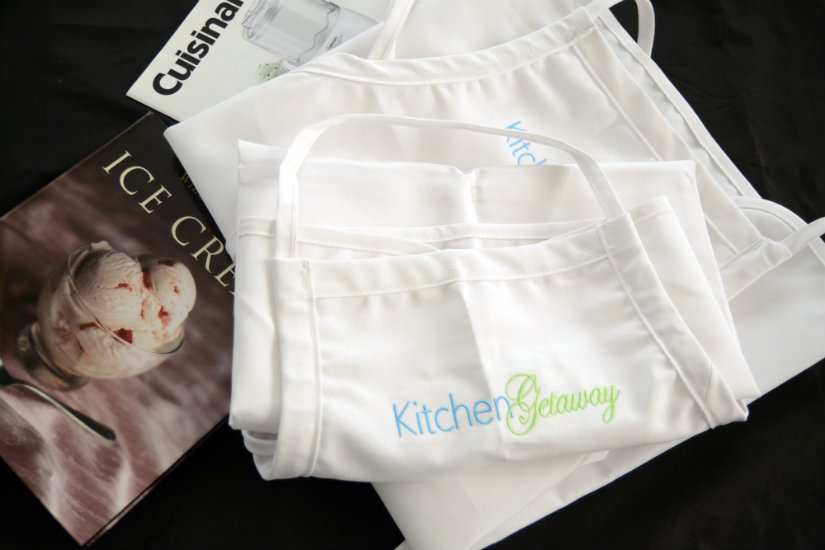 Happy Birthday to Us! Happy Birthday
Kitchen

Getaway

! We're One Year Old This Month! July 2014!
But we want to give the gifts to you! Nothing to purchase and no registration needed. We would like you to subscribe to Kitchen Getaway while you are here but this is not required nor does it increase your chances to win.
Here are the giveaway entry rules:
-Make a comment on this page about ice cream or summer. Be imaginative or informative or nostalgic or just about anything BUT please keep in mind this is a general audience site.
-Please make sure your information is complete. We will need to notify you via email if you win.
-Please only make one entry or comment.
-Entries begin July 7, 2014 and will end no later than 1159 PM PDT July 21, 2014.
-The five winners will be notified by email no later than July 28, 2014 noon Pacific Daylight Time.
These are the prizes:
1st Prize – Cuisinart Pure Indulgence Ice Cream Maker
2nd and 3rd Prizes – High Quality Unisex Bib Apron with Pockets, Embroidered with Kitchen getaway Logo (Black or White Apron available)
4th and 5th Prizes – coffee mug Decorated with food or kitchen gadget photo by Kitchen Getaway and Kitchen Getaway Logo