Hot Ham and Cheese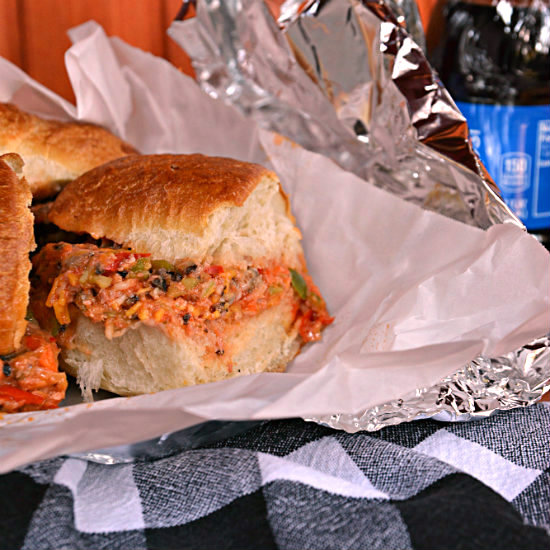 Here's a twist on an old time favorite. Feeds a group easily. Make it your own by adding a few of your favorite condiments. I love this for my guy who's looking forward to a great lunch after golf. Take this recipe and change it up with small bread slices for that special tea or reception. This actually can be served without the baking. Just a handy recipe to have around.
Enjoy!
Recipe
Preheat oven to 350 degrees F
3/4 Pound shredded cheddar cheese (add 1/2 cheddar with 1/2 jack if you like, even step up to pepper jack)
3/4 Cup finely chopped onion-sweet yellow or red onion
2 Green bell peppers- finely chopped (sub one red if you like)
2 (4-5) Ounce cans of spiced ham
1 Cup chopped olives
1/3 Cup butter-melted (sub mayonnaise if you like)
1 8 Ounce can tomato sauce
Mix all ingredients (you may wish to put the green pepper and onion through a food processor briefly … if so, only chop roughly) and spread on a large crusty loaf of bread that's been sliced through the length. Wrap in parchment paper and then foil. Heat in the oven for about 40 minutes. Let the loaf set for about 5-10 minutes before slicing through.