Italian Cream Cake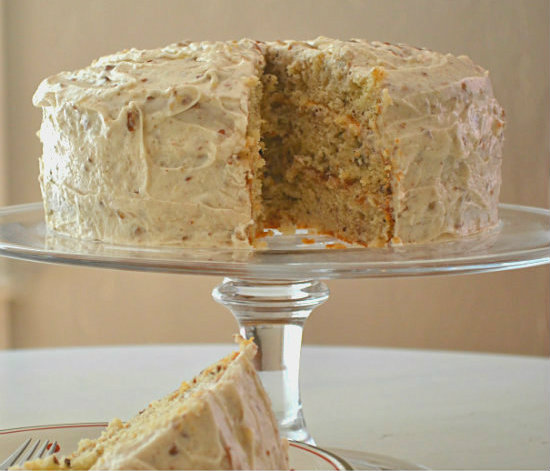 This is absolutely my favorite cake! There are plenty of decadent cakes I would never turn down but usually one or two bites of these satisfy … not that I stop at that! But with this Italian Cream Cake I find myself wishing I had another piece. It's a very dangerous cake for me to bake unless it's going to be eaten up by guests immediately.
If you like German Chocolate Cake, Carrot Cake … And what is the recipe going around recently … Hummingbird Cake … I believe you will like this one. And maybe better!
Enjoy!
 Recipe
Bake in a preheated oven at 325 degrees F for 20-25 minutes for three 9 inch cake pans or until toothpick inserted in center comes out clean
5 Eggs, room temperature, separated-the whites beaten to a stiff peak and yolks set aside
1/2 Cup shortening
1/2 Cup butter-room temperature
2 Cups sugar
2 Teaspoons vanilla
2 1/4 Cups all purpose flour
1 Teaspoon baking soda
1/2 Teaspoon salt
1 Cup buttermilk
1 Cup sweet coconut flakes
2/3 Cup chopped pecans
Measure the flour into a medium size mixing bowl. Add the salt and baking soda. Whisk and set aside.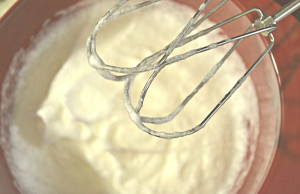 Beat the egg whites until they form a stiff peak. Set aside.
In a large mixing bowl cream the butter and sugar together.
Add the yolks one at a time to the butter sugar mixture and mix after each addition.
Add the vanilla and mix.
Alternating the flour mixture and buttermilk add to the butter mixture until just mixed.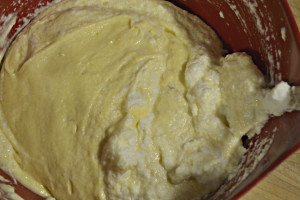 Fold the egg whites into the batter until just mixed.
Add the nuts and coconut and fold into batter.
Pour batter into three greased and floured cake pans.
After baking, allow the cake to cool for 10 minutes then remove from pans. Allow to cool to room temperature before applying frosting.
Frosting
6 Tablespoons butter-room temperature-if unsalted add 1/4 teaspoon salt to ingredients
1 Box powdered sugar
4 Ounces cream cheese-room temperature
1/8-1/4 Teaspoon cinnamon
2-4 Tablespoons buttermilk
2 Teaspoons vanilla
2/3 Cup chopped pecans
Cream together cream cheese and butter. Add the powdered sugar 1/2 at a time. Slowly beat into butter and cream cheese. Add the vanilla. Add buttermilk as needed to thin a little at a time. Add the cinnamon. Beat the frosting until creamy. Fold in the nuts.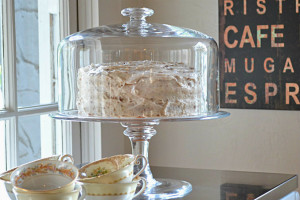 Lovely Delicious Italian Cream Cake