Innovative, Simple And Classy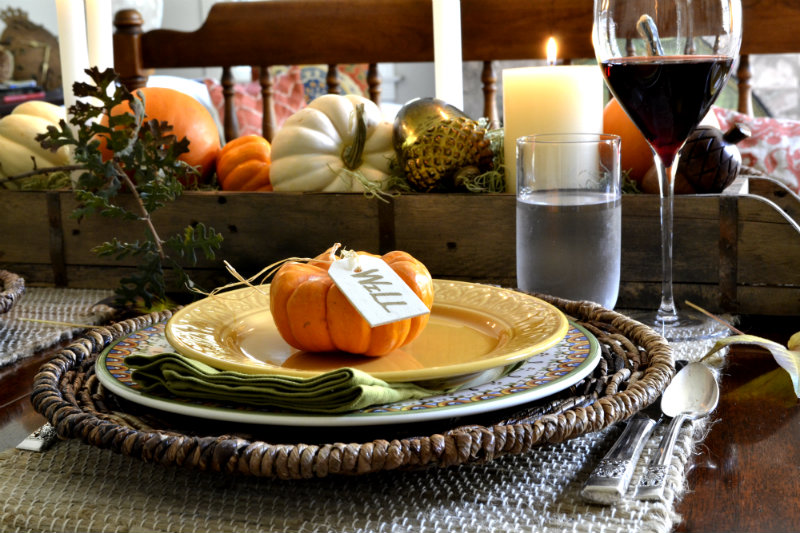 As a single mom with limited resources (and time) innovation was high on my list! I have to admit I have had help with my ideas. I was always looking around me for ideas, value ideas … formerly called cheap ideas. I would look at magazine covers while waiting in line at the grocery store … iPads were unheard of … Computers, yes, but not with the search engines there are now. I knew more about what I didn't like for my dining table.
When it came into vogue to have several mismatched place settings and mismatched dining chairs I loved it! I could easily do this! The secondhand store was a friend. Love the idea of mismatched sterling settings for the table. And how cheap, oops, are the plants and trees growing in the yard for filling in what is missing in an arrangement! Love it!
I can do the china thing now but I still love the homeyness of Portuguese ceramics. Now I mismatch more purposefully. The budget still needs managing.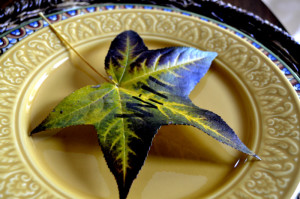 You forgot the place cards! Try this. I did this one Thanksgiving when I had a very large group. My daughter was in college … So, about 15 years ago. I don't remember where the idea popped up! But it might have been Martha. It was quite a conversation piece for my guests.
Still trying to make memories!
TIPS:
Pinot Noir is great with turkey. But not all are equally light. Make sure you can see through the Pinot Noir wine. The wine will be more likely made with Pinot Noir grapes only.
Light the candle wick before guests arrive. Light (without letting the candle burn), then blow out, wait for the wick to cool and trim. Just looks more finished.