Lazy Daisy Cake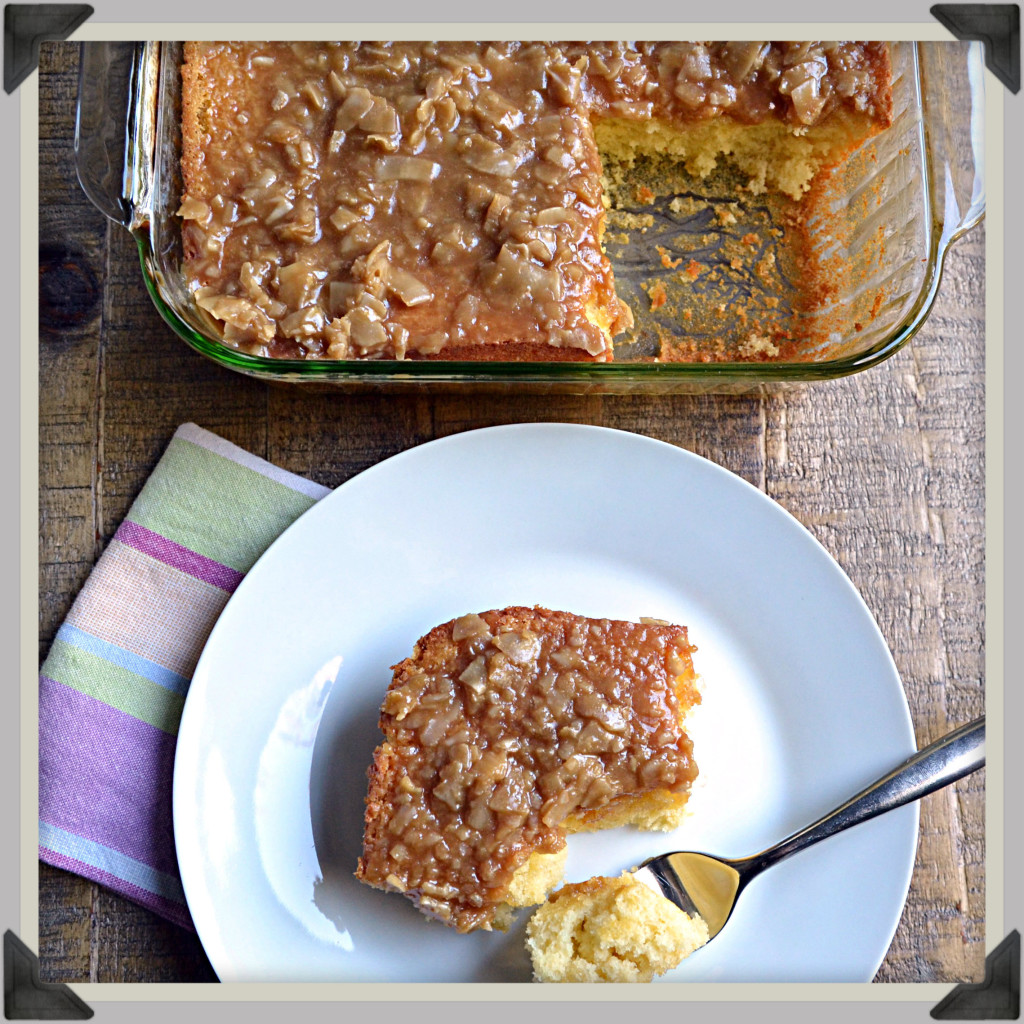 How good can this cake be! Thumbing through old family recipes, and I know this is old … written in fountain pen, I've reviewed this recipe several times. I've tasted it in my mind and just haven't been inspired to bake it … Not until I reeded a dessert at the last minute and the cupboards were bare. You'll see the ingredients are few. You might even wonder … Will this really make an 8″ by 8″ square, 3″ high cake? Not only does this recipe make 6 to 8 servings, it is rich (with only 4 tablespoons of butter) and amazingly moist. AND absolutely delicious! Seriously!
The technique is the secret. So, even if you are skeptical, like I was, follow closely to the instructions. I promise a great outcome!
Recipe
Preheat oven to 350 degrees F
Lightly butter a 8″ by 8″ baking dish-this cake has the texture of a sponge cake and I'm not sure if buttering is ideal but my cake rose and stayed … up to you.
2 Eggs
1/2 Teaspoon salt
1 Cup sugar
1 Teaspoon vanilla
1/2 Cup milk-heated to boiling
1 Tablespoon butter
1 Cup flour
1 Teaspoon baking powder
Measure then sift the flour. Whisk in the baking powder. Set aside.
Beat eggs until light and bubbly. Add the salt, sugar and vanilla and beat until the sugar is dissolving.
Beat in the boiling hot milk and the butter. A bit tricky with a hand mixer.
Add the flour mixture to the rest and beat just until incorporated.
Pour into your baking pan and bake for 25-30 minutes or until golden brown. Important: I have a slow oven and the cake took 40-45 minutes to bake. The cake will set (look dry) but during the baking process it looks pretty wet. You can use a toothpick to check for doneness.
Topping
3 Tablespoons butter-melted
5 Tablespoons brown sugar
2 Tablespoons of cream
1/2 Cup coconut or nuts
Place all ingredients in a small saucepan and bring to a low boil while stirring constantly. Cook and stir about 2-3 minutes. Remove from heat for a minute or so. Spread on warm cake. Hint: Don't make this topping too far ahead. It thickens and will be difficult to spread. If this happens to you simply place back on low heat and melt. When spreading on the warm cake allow the topping time to become warm from the cake before spreading.
Thanks mom!