A Summertime Treat-Limoncello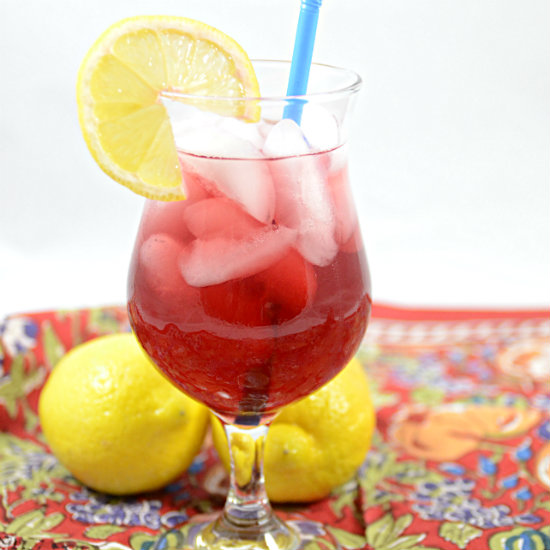 It's the first day of Summer and I've pulled out this refreshing liqueur. I know what to expect from this wonderfully lemon flavored drink today. But the first time I tried it I certainly didn't. There's no sour or bitter taste … Just a smooth sweet lemony flavor with only a slight hint of the high alcoholic content.
During my visit to Italy Limoncello was served icy cold … like a melted lemon creamsicle. For me it's best when mixed with a juice even in lemonade. Yes, really! Here I've mixed it with pomegranate juice and added a splash of vodka. Just 3 ingredients! Really a tasty fun treat for Summer!
Recipe
Equal parts Vodka and Limoncello
Twice as much Pomegranate juice as Limoncello.
Example:
One ounce Limoncello
One ounce Vodka
2 Ounces Pomegranate Juice
Pour the mixture over lots of ice.
That Simple!