Meatloaf Or Meatballs
Same easy recipe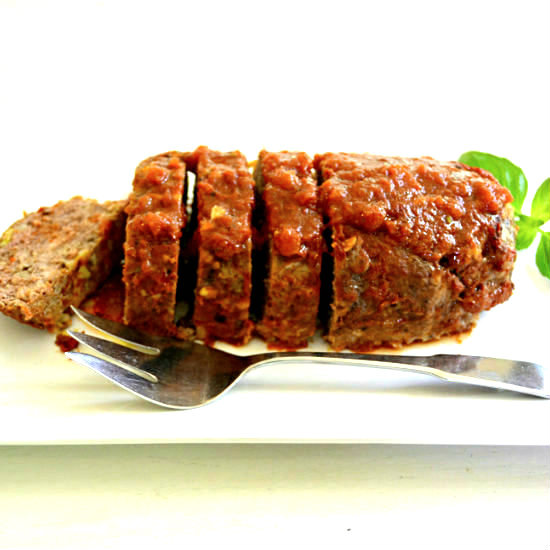 This meatloaf is two in one … Meatloaf or Meatballs. Easy recipe with few ingredients. I love to add marinara over the loaf before baking. And the marinara is a must for the cooking of the meatballs. All three recipes are included in a new video and also in this post.
These are hearty meals the family will love!
Recipe
Preheat the oven to 350 degrees F for meatloaf
Use a 9 by 9 inch baking dish or larger to allow for room around the loaf
1 Pound lean (not too lean, recommend 85/15) ground beef
1/4 Pound ground pork
10 Saltines-crushed (soaked in milk-1/4 to 1/3 cup-this step is optional for more moistness-let soak 15 minutes)
1 Large egg
1/4 Teaspoon dried oregano
3/4-1 Teaspoon salt
1/4 Cup Romano (or Parmesan)
1-2 Cloves of garlic-minced (onion can be substituted-1/3-1/2 cup finely chopped yellow onion)
Mix all ingredients in a large bowl. Try not to overwork … This makes the loaf or meatballs tough.
Meatloaf: Shape into a loaf and place into the center of the baking dish. Optional: cover the loaf generously with 1/2 Cup marinara. Bake at 350 degrees F for 45-50 minutes. Remove from oven and allow to rest for 10 minutes before slicing.
OR
Meatballs: Use an ice cream scoop to make uniform meatballs. Drop the meatballs into the stove top marinara and simmer for at least an hour. Two hours recommended. The longer cooking will increase flavor in the meatballs. Serve over warm pasta. Linguine or spaghetti are my favorites.
Marinara:
1/3 Cup extra virgin olive oil
2 Cloves garlic-minced
26 Ounces crushed tomatoes
26 Ounces diced tomatoes
1/2 Teaspoon dried oregano
1/2 Teaspoon dried basil
1 Teaspoon salt
1/2 cup dry red wine-optional
1/2-1 tablespoon sugar-optional
1-2 Tablespoons tomato paste-optional for thickening
In a large enough skillet or dutch oven to accommodate sauce and meatballs sauté the garlic in the olive oil over medium-low heat. Add all the other ingredients except tomato paste and sugar and simmer for several hours. Add tomato paste and sugar as needed. The sauce and the meatballs can cook at the same time.
Mangia! Mangia!