Healthy and Filling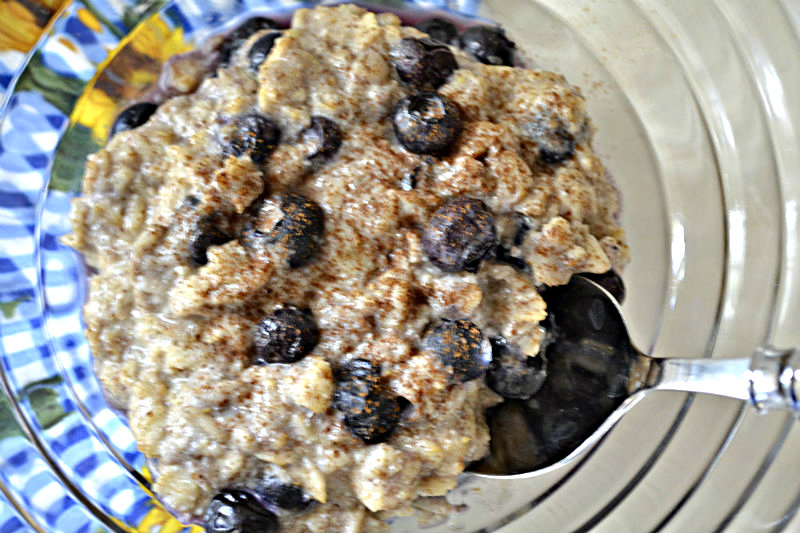 Here is what my daughter, Missy, wrote about her recipe several years ago: I am always hungry, but this delicious oatmeal keeps me full and satisfied. My brilliant fiancé says that almonds help get rid of belly fat, and the protein in them is supposed to speed up your metabolism. The flaxseed makes you poop which is always lovely. The cinnamon makes it taste nice and cozy, and you would be surprised how many health benefits cinnamon has! Try out the oatmeal for yourself.
Recipe
For one
1 Cup of oatmeal, instant, one minute, 10 minute or steel cut. Your choice but unflavored.
1 Scoop protein powder. Vanilla is delicious. (Tera's Whey is available on Amazon.)
1 Tablespoon raw almond butter, organic
1 Tablespoon ground flaxseed, organic
1/2 Cup berries of your choice
Dash of cinnamon
Dash of salt (optional)
Cook oats per package directions. Add other ingredients.
Eat and Enjoy Missy's Pretty Oatmeal!