More Please Pound Cake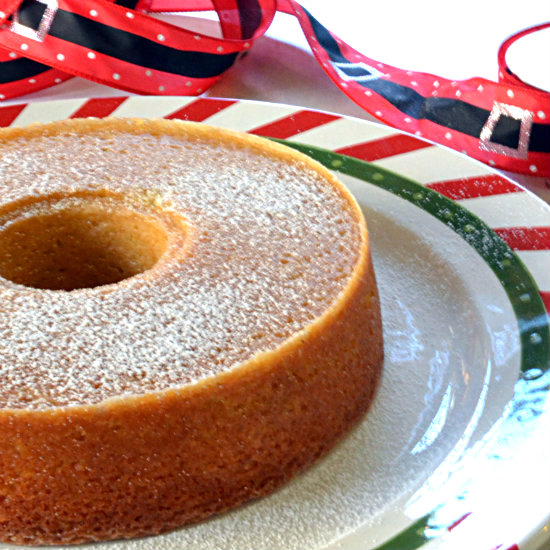 Any time of year is a great time for Pound Cake. Serve with fruit in season or go it alone with a bit of powdered sugar. A little dollop or a big dollop of whipped cream is great too. Rich, moist and the perfect texture … One cake you'll make over and over for family and friends.
Wrap it up and give it as a gift!
Preheat oven to 325 degree F
Grease and flour a tube or bundt pan
1 Cup butter-room temperature
2 Cups granulated sugar
3 eggs
8 Ounces of orange yogurt
1 Teaspoon vanilla
2 Teaspoon lemon zest
2 1/4 Cups all purpose flour
1/2 Teaspoon salt
1/2 Teaspoon baking soda
Cream butter and add sugar. Beat two ingredients until sugar is dissolving and butter is fluffy.
Add one egg at a time and beat well after each.
Add yogurt, zest and vanilla.
Measure the dry ingredients in a separate bowl and whisk.
Slowly add the dry ingredients to the wet. Mix just until incorporated.
Pour into tube pan and bake 60 to 70 minutes. Use a wooden skewer to check for doneness. When the cake is pierced the skewer should appear clean when removed.