Naked Chocolate Chip Cookies
At least six Recipes In One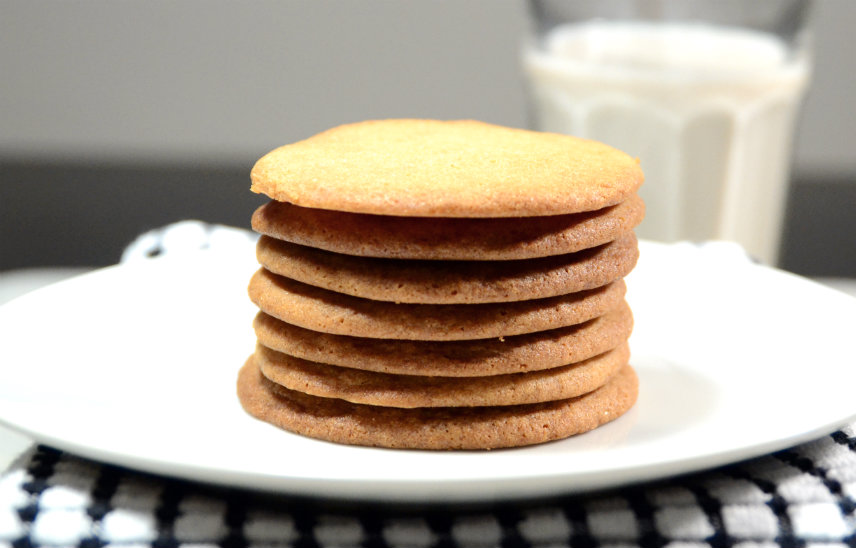 It's all my daughter's fault! Where are the chocolate chips!
This basic chocolate chip cookie recipe was my favorite for 25 Years before my daughter came along … embedded in my memory to pull up at any time. My two oldest sons had been eating these chocolate chip cookies for some years without any complaints … after school finding these warm cookies with milk. (Almond milk is now the fav.) Steve would leave behind a few uneaten walnuts but everyone agreed these were delicious cookies fully loaded. It's still a mystery why but this cookie recipe became three one day! And now six!
What you see is one of my daughter's favorite cookies. Chocolate chip cookies without chocolate chips or walnuts. So, with that day each of my four children let me in on their favorite chocolate chip cookie version … to this day only one (me too) enjoys the fully loaded.
This is a very simple recipe with just a few pantry items. And if you don't have chocolate chips let me help you pick from your pantry other items you might have. Thank you Missy for making this such a versatile recipe. Now my basic cookie recipe!
A note about the baking. I prefer a moderate oven temperature, and bake the cookies on the middle rack. I always place the cookie dough on a cool cookie sheet to avoid too much spreading during baking. All ovens heat differently. So, if you know your oven runs hot crank it down. Baking cookies in a hot oven often produce a less chewy cookie. Keep in mind too, the cookies continue to bake for a few minutes when removed from the oven. Cookies with an over-baked bottom have never gone over well in our home.
Recipe-Basic
Preheat oven to 350 degree F
Bake for 10-12 minutes or until slightly brown on top
Makes about 2 dozen 3-4 inch cookies depending on additions of nuts, chocolate chips, or coconut
1/2 Cup butter-room temperature
1 Egg-room temperature
1/3 Cup packed dark brown sugar
1/3 Cup granulated sugar
1 Teaspoon your very best vanilla
1 1/4 Cup flour
1/2 Teaspoon baking soda
1/2 Teaspoon salt
I usually double this recipe and freeze a roll of cookie dough for another day. This is easily done by spooning part of the dough, after adding chips & nuts, onto parchment paper … Rolling up the parchment paper forming a log of dough. Then wrap tightly with foil over the parchment. Don't forget to label with date too. When ready to use defrost slightly, slice and bake.
Cream together the butter and sugar. Add the egg and mix well. Add the vanilla and mix. Whisk together the dry ingredients and add to the wet. Mix and you are done. This is an easy by hand recipe.
Add your favorites, nuts, chips, coconut, zest, or ours from suggestions below. Spoon onto parchment paper covered cookie sheet and bake. For uniform cookies use a small ice cream scoop for placing onto cookie sheet.
For Will's Chocolate Chip Cookies:
To the basic recipe add 6 Ounces of  semi-sweet chocolate chips (We prefer fewer chocolate chips in ours about half this.)
And add 1/2 cup nut pieces (We prefer large walnut pieces and up to 3/4 cup.)
For Steve's and Ian's Chocolate Chip Cookies:
Add 3/4 cup semi-sweet chocolate chips only to the basic recipe.
For Missy's Naked Chocolate Chip Cookies:
Use the basic recipe without additions. This cookie will be flatter but still chewy.
For Orange Chocolate Chip Cookies:
Use the basic recipe and add 1 teaspoon orange zest along with semi-sweet chocolate chips only.
For Pecan Cookies:
Use the basic recipe and add 1 cup of pecan pieces only.
For Coconut Cookies:
Use the basic recipe and add one cup of shredded coconut only.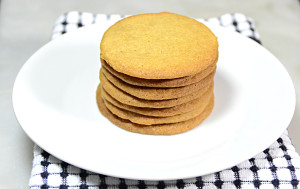 Thank you Missy!