Apple Raisin Cobbler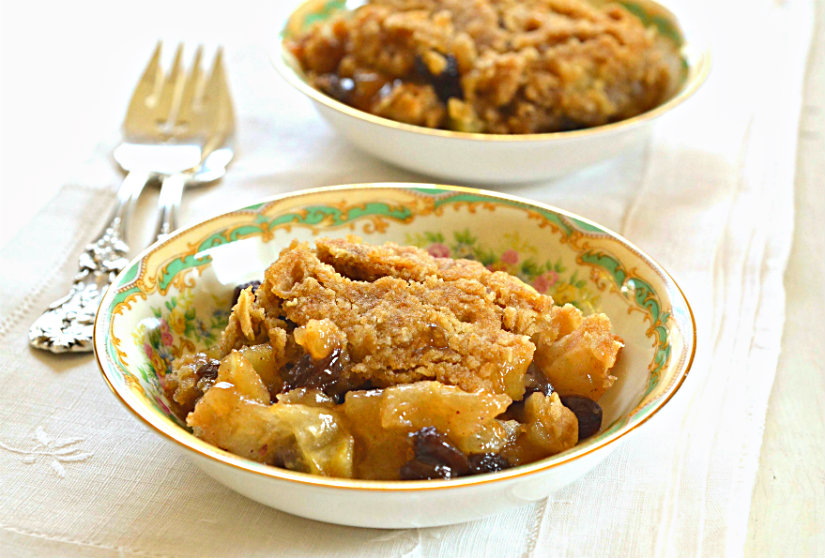 This is so quick and easy to make and perfect for breakfast. My Valentine had this for his breakfast! Very little added sugar, salt & fat. In fact, you could cut back on all three without poor results. Amazingly rich! Yes, you must love raisins! This old recipe is taken from my Mother's favorites. Charlotte, one of Mother's best friends, put this together. You might have enjoyed Charlotte's Pineapple Cream Angel Food Cake, here. Now another terrific recipe … both must haves.
A recipe so easy you might believe it can't pass as a company dessert. Just know these ladies were into classy. Everything they cooked was perfect for guests. Enjoy!