A Delicious Dress Up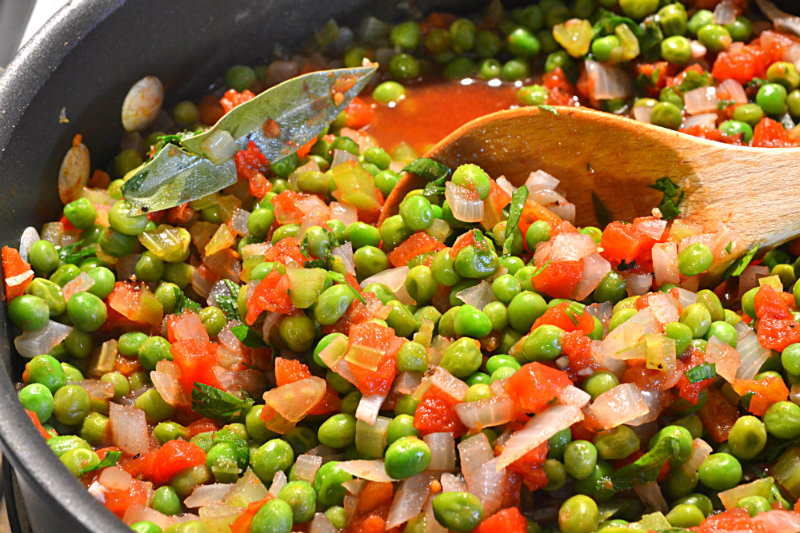 This delicious recipe for Portuguese Peas is one of my Grandmother's. She didn't make it often but I really enjoyed this dish as a child. It was always served as a side dish garnished with hard boiled eggs. It really is surprisingly different in flavor, so very tasty.
You will enjoy this dish. Give it a try.