Pineapple Cream Filled Cake
Angel Food or Even Pound Cake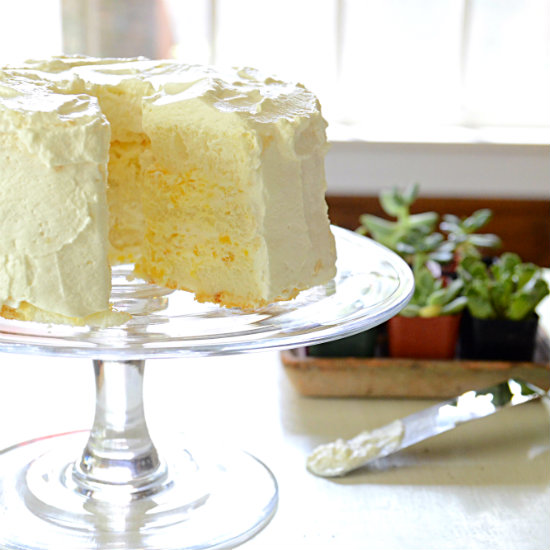 Charlotte's Pineapple Cream Filling Angel Cake … right out of my mother's collection of recipes. I know Charlotte. Mother and she were friends for about 75 years. And this recipe is still making the rounds … I've seen similar recipes in my computer search. Though the differences of yesterday's recipe compared to today's is pretty significant. From whipping cream to Cool Whip and cooked pudding to instant pudding mix. I'm not sure I'm a fan of either of these time savers. I've modified Charlotte's recipe to make this a little simpler but the beauty of this crowd pleaser remains.
Recipe
1 Large angel food cake-homemade, box mix (one mix I don't feel guilty using) or bakery made
3 Ounce package of vanilla pudding (not instant)
20 Ounce can crushed unsweetened pineapple (do not drain)
1 Pint heavy whipping cream
1/4 Cup powdered sugar
1 Teaspoon vanilla extract
In a medium sauce pan over medium heat add the pineapple and vanilla pudding.
Cook until the combination becomes thick. Thick enough that it glops off the end of the spoon rather than drips slowly. Just a few minutes cooking time needed.
Remove from heat and place into a bowl to cool in your refrigerator after cooling a bit at room temperature. The cooler the better. Warm and it will melt the whipped cream.
In a large bowl and using an electric beater beat the whipping cream to a soft peak. Add the sugar and vanilla and bring to a stiff peak but maintain the smooth look. Too much beating and it becomes butter-like. Refrigerate.
If you have baked your cake make sure it is room temperature. Slice into three layers.
Fold half the whipped cream into the pineapple mixture. This is the filling. The remainder of the whipped cream is spread on the exterior of the cake after it is filled.
Fill the two layers with about same amounts of filling. Smooth the plain whipping cream over the cake as you would a frosting.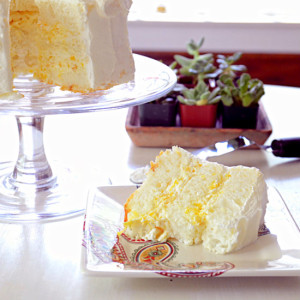 Refrigerate until serving but can be served immediately. Refrigeration required for leftovers if you have any.
Enjoy!