My Favorites
Hanford Portuguese Bakery
Tulare Portuguese Bakery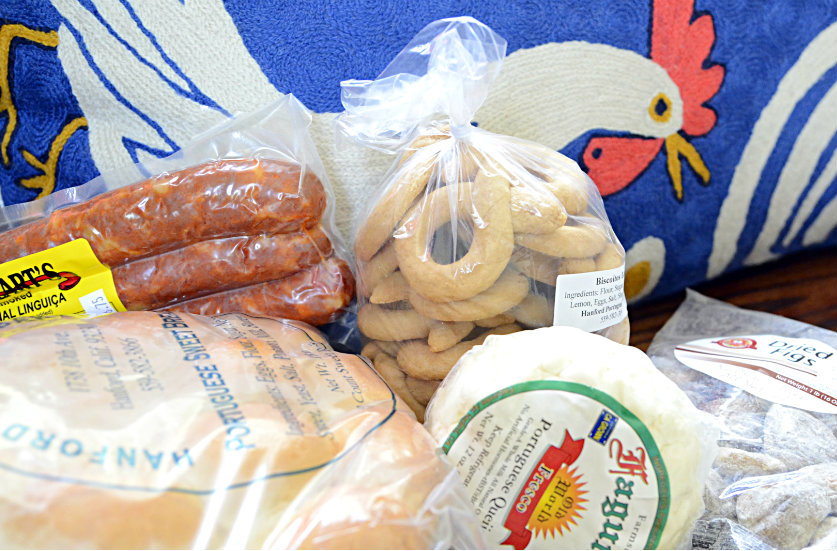 It's not always easy to find what I need for my Portuguese recipes … Or to find Portuguese confections and baked goods perfectly prepared. But here are two places I shop when I can. Hanford Bakery has speciality meats and fish too. Andy would always remark the Portuguese skinless and boneless sardines are the best. Right next to this on the shelf are other delicacies that are sure to please. Shopping here is a feel good experience. BTW, the Goulart Linguica as it sizzles on the grill or fries up in the pan smells most like our homemade. Still waiting to dig in and compare the flavors. Yum.
PS The Goulart's not only smells as it cooks like my brother's recipe it tastes very similar. Delicious! I say it's in the smoking!