A Delicious Dress Up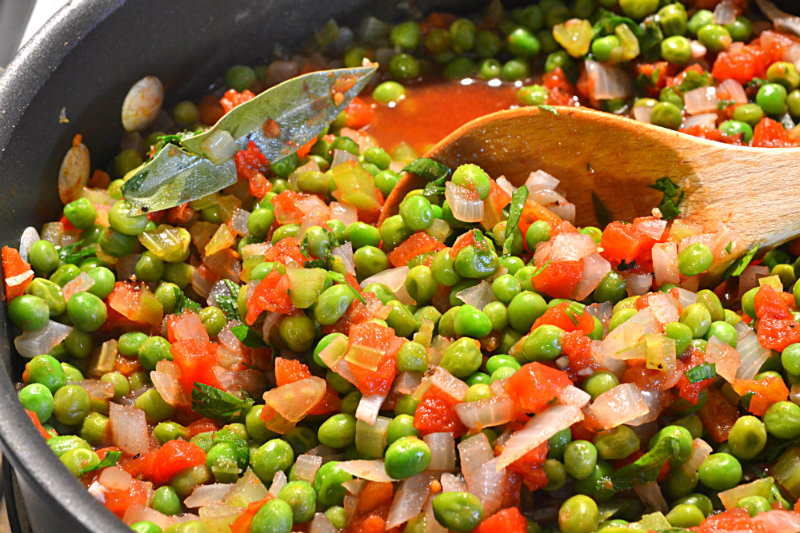 This delicious recipe for Portuguese Peas is one of my Grandmother's. She didn't make it often but I really enjoyed this dish as a child. It was always served as a side dish garnished with hard boiled eggs. It really is surprisingly different in flavor, so very tasty.
You will enjoy this dish. Give it a try.
Recipe
1 Pound of frozen peas
1-14 Ounce can of small cut tomatoes
2 Celery stalks cut fine
1 Medium onion cut fine
1 Clove garlic minced
1 Tablespoon minced fresh parsley or 1 teaspoon dried parsley
3 Bay leaves
1/4 Teaspoon cumin
2 Jiggers of red wine
1 Hardboiled egg sliced or quartered
Salt and Pepper to taste
2 Tablespoons olive oil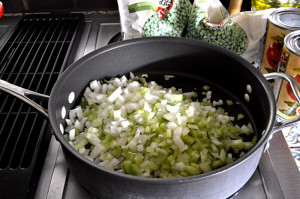 Sauté onion and celery in the olive oil until tender. Add garlic and sauté a minute or two longer.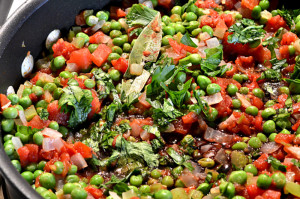 Add all other ingredients and simmer until flavors blended.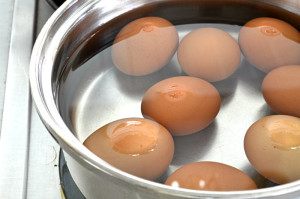 Only one of these eggs will be used in this recipe. I hardboiled all these for an additional dish as well. Here is an easy way to hard boil eggs, and avoid that greenish color around the yolk that happens when eggs are boiled too long. Place uncooked eggs in a pot with just enough water to cover. Turn the heat to medium high and when the water begins to boil cover the pot and remove from heat. The eggs will be cooked perfectly in 15 minutes. Remove the lid after 15 minutes and drain.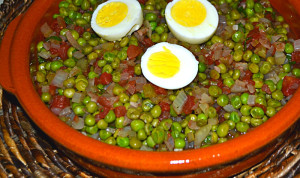 Another great dish. Thank you Grandma!