Portuguese Roast beef or Pot Roast
Leonard Perry's Family Recipe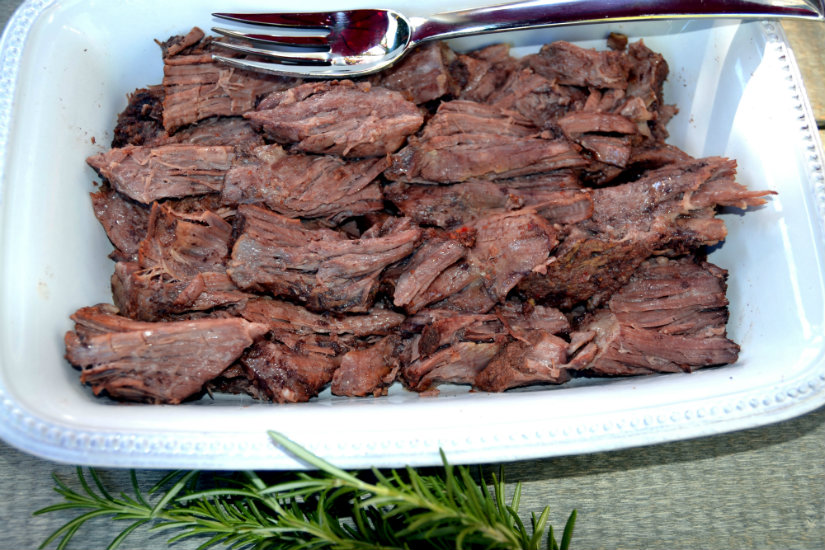 Perry can be an English surname … maybe you should use Pereira! But we have no information on the name change and everyone went by Perry. No one believes Steve Perry is English and we're related! This was the conversation I had with my brother after he noticed Leonard Perry's Recipe is being posted. How are we related to Steve Perry anyway? Dan went on. Our Grandmothers (my Grandmother Rose) were cousins. Of course, Aunt Lena. Why Aunt Lena? I have no idea. It's all a little confusing. And the historians, those still with us, are at a loss.
How's that for name dropping! But it's all true! Now you know for sure our Perry recipes are authentic. I don't believe you ever doubted. So, who's Leonard? He's my Grandmother Rose's nephew. There you have it!
Okay, Kathryn and Sandra if you are out there I know you have some delicious recipes you'd like to share. Mary and Eleanor, too! I forgot Uncle Max's daughters … I know you are excellent cooks. I wonder if anyone remembers how Uncle Tony's brother prepared that huge octopus … Just curious more than interested in the recipe.
Recipe
Bake in a preheated oven at 300 degrees F for 4 hours
Marinate the meat for 24 hours
1-2 Large onions-sliced or diced
1 Green bell Pepper-diced
2 Garlic cloves-minced
15 Ounces of crushed tomatoes
8 Ounces dry red wine
8 Ounces beer
8 Ounces of water
2 Teaspoons salt
1/2 Teaspoon pepper
1 Tablespoon cumin
*Addition of cooking oil or not
3-4 Pounds roast cut beef-I used chuck because of the flavor and economic cut. If you are doing this for guests a cut that slices nicely may be to your liking. Chuck is great too for a beautiful pot roast.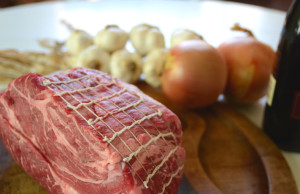 Mix all the ingredients. Add the meat, submerge into the ingredients Use a glass bowl or plastic bag for this. Seal and refrigerate for up to 24 hours.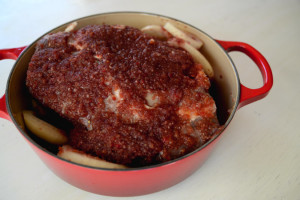 After the meat has been marinated remove the meat to a heavy roasting pot. Choose a pot large enough, but not too large, for the meat, and potatoes & carrots if you plan this as a pot roast. Pour 1 cup of the marinade over the meat, potatoes and carrots. Cover your roaster and place in your preheated oven. The remainder of the marinade can be heated on the stovetop. Low boil for 10-15 minutes stirring frequently. This will reduce the marinade, burn off some of the alcohol and produce a basting sauce. Keep in mind if you baste during the roasting process the oven will lose heat and the meat will require more cooking time. Discard any marinade you don't use.
*This recipe does not have oil in the marinade. If you wish to add cooking oil to the marinade it won't hurt … 1/4-1/3 cup cooking oil. If you are making a gravy from the one cup marinade added to the roasting meat along with the drippings from the meat adding the oil may be too much.
This roast was and is delicious. Serve as a pot roast with added vegetables. Or with mashed potatoes.
Don't forget the greens!