Portuguese Sausage and Sauerkraut
Slow Cooker Style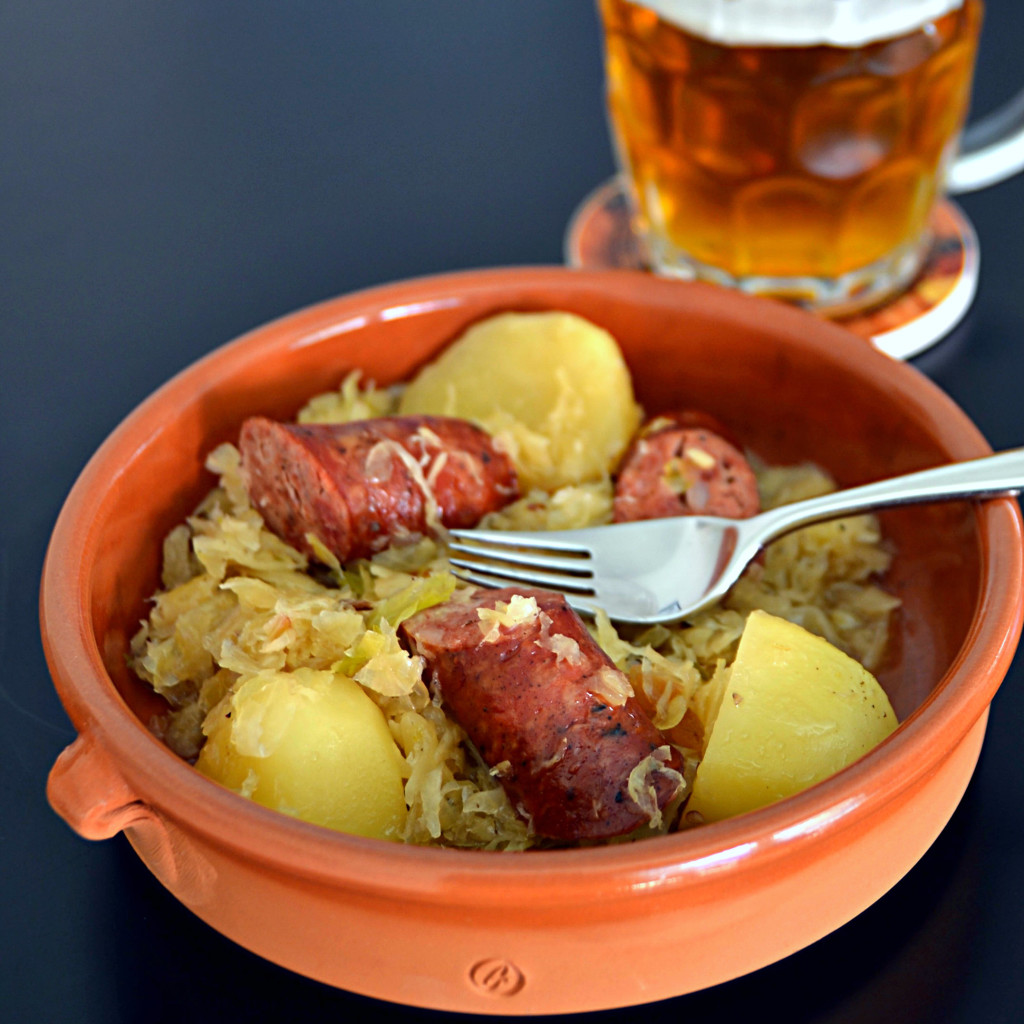 Ask my brother if there's a perk to being the family patriarch! He might just mention this dish. I'm celebrating Father's Day with one of my brother's recipes. We don't have to think alike to enjoy those family traditions! And everyone in the family seems to have a different opinion right now! Oops! Enjoy this amazingly hearty but not too heavy for warm weather recipe. It's a slow cooker classic. Yep, Dan makes his own sauerkraut too. I'll be taking that up another time. Enjoy some of these previously posted recipes my brother has shared with me while the crock pot does all the work. Linguica is one of our key ingredients. The variety we use here, Raven Brand, has less fat in my opinion. Important when not precooking. And paprika? I doubt it. Check them out, here. Located in the small town of Armona, California.
And Happy Father's Day!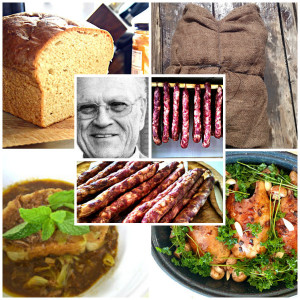 Recipe
Cooks in 4 hours on high
1 Tablespoon of butter
1 Large yellow onion-peeled and sliced
2 Cloves of garlic-minced
1/4-1/2 Teaspoon caraway seed
2 15 Ounce cans of sauerkraut or a quart of homemade-drained and rinsed
1 Pound leaner less paprika linguica (other sausage can be substituted)-slice into two inch links
6 Small white potatoes-peeled and cut in half (small reds are good too–no need to peel these)
1 Cup beer or chicken broth or water
Healthy sprinkle of freshly ground pepper
Sauté the onion in melted butter over medium heat until a nice golden brown. Add the garlic and continue cooking for about one minute.
Layer the onion over the bottom of the slow cooker. Add 1/2 of the sauerkraut that has been thoroughly rinsed and drained.
Sprinkle the layer with caraway seeds.
Add the sausage and potatoes. Sprinkle with pepper.
Add the last of the sauerkraut.
Lastly add the liquid you have chosen.
Cook and Enjoy! That simple!