Red Chile Sauce
Hatch Red Chile Sauce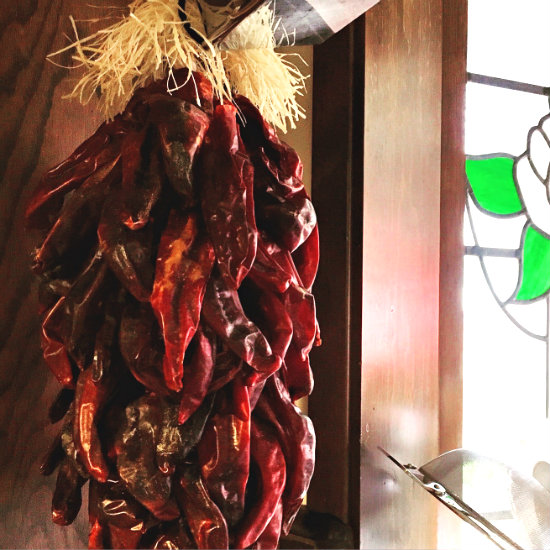 Amazing gift from a friend who traveled through New Mexico. He just knew I'd love this ornamental dried pod arrangement. What he didn't know is these are more than ornamental! They cook into the best red sauce in the world. Okay, I don't know if they meet this claim to fame but it's the best Red Chile Sauce I've ever eaten. What better way to spend a rainy day! Cooking this simple recipe! What makes the sauce is not a complex recipe but the Hatch Peppers.
You might enjoy this short article, the Hatch Pepper, a New Mexico icon, here. And yes, these dried pods are available on Amazon. The recipe for Hatch Red Chile Sauce will be coming soon in another post!
These recipes can incorporate this Red Chile Sauce easily. Enjoy!