Red Pepper Soup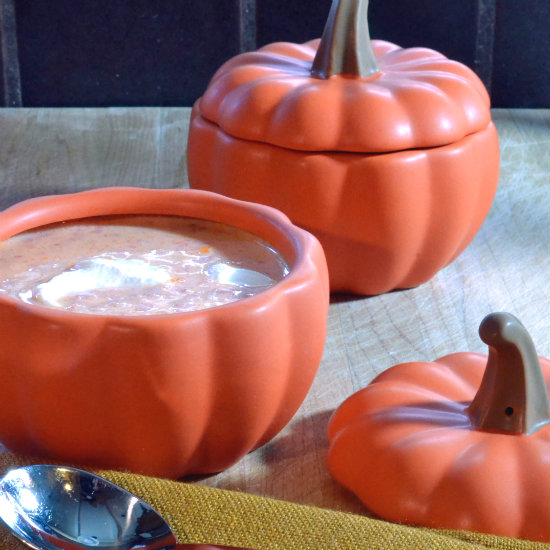 Can be served icy cold or spicy hot. Creamy Roasted Red Bell Pepper Soup!
Yep! Add a little Tabasco to give it some kick. Or if you want a little smoky flavor add a sprinkle of Spanish smoked sweet paprika. Here we come Fall, ready or not.
Recipe
Six Servings
12 Ounce jar of roasted red peppers-drain well and blot if necessary-chop
3 3/4 Cups of chicken broth-divided
3 Tablespoons all purpose flour
Generous 1 tablespoon butter
2 1/4 Cups half and half
Salt and Pepper to taste
Sour cream or Greek yogurt and Italian parsley to garnish
Heat one cup of the broth and the chopped red pepper in a small saucepan. Place the two ingredients into a blender and puree. Or use an immersion blender. Set aside.
In a medium saucepan add the butter over medium/low heat. Add the flour when the butter is almost completely melted. Stir until blended and bubbly.
Add the cream to the flour/butter mixture and simmer until thickened.
Stir in the red pepper puree and the remaining chicken broth. Heat through.
Taste for salt and pepper need.
Refrigerate if serving cold. Otherwise garnish and serve.
Add a little Tabasco for a kick! Serve cold or hot.