Roasted Red Potatoes
Holiday Suggestions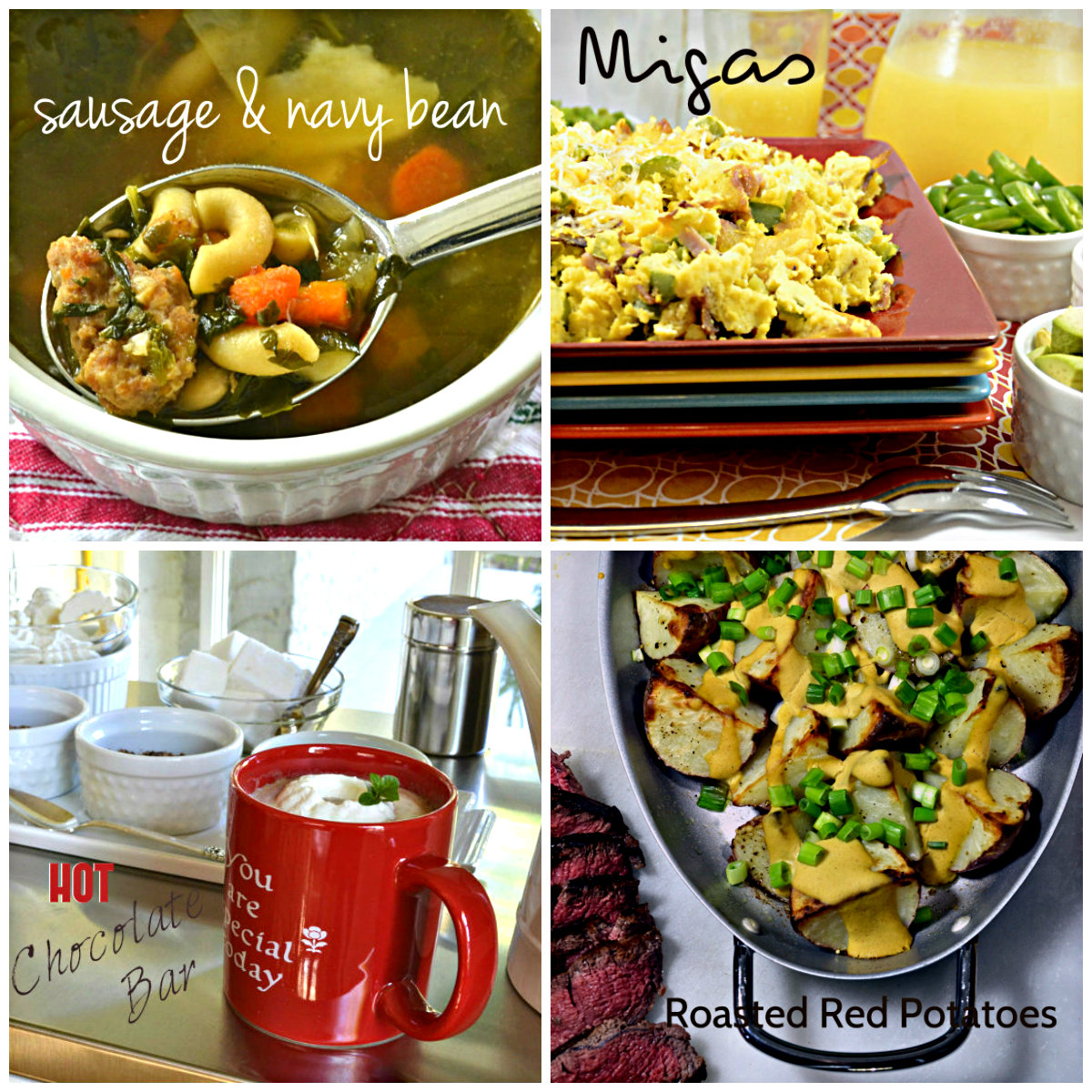 During the Holidays my home is pleasantly filled to the brime with family and delicious food. Thanksgiving Day revolves around one big meal but overnighters are hungry long before this meal is served. Here I've included several quick recipes to satiate those appetites until dinner is served. Sausage and Navy Bean Soup, a simple soup satisfying both young and old, can be made ahead. Tex Mex Migas, Austin's fav, is everyone's when you have multiple toppings to add. The Hot Chocolate Bar is fun for all. Shave your favorite chocolate bars for spooning into heated milk and don't forget sweetened whipped cream and marshmallows. These Roasted Red Potatoes are simple but tangy tasty. And the perfect accompaniment with red meat. Continue reading for this recipe.
Recipe
Broil on HI for approximately 5 minutes or until slightly brown, watch carefully to avoid burning. Then turn oven to 425 degrees F and roast for 20 minutes or until fork tender.
Serves 4-6, depending on appetite
6-8 Medium red potatoes-scrubbed and quartered
1/4 Cup olive oil
Salt and Pepper to taste
1/4 Cup Dijon mustard
1 Tablespoon wine vinegar
3 Green onions-sliced
In a large bowl add the quartered potatoes and pour oil over the top. Add salt and lots of pepper. Mix thoroughly with hands is best.
Place potatoes in roasting pan and then into broiler to brown slightly. About 5 minutes.
Turn oven to 425 degrees and roast the potatoes for about 20 minutes.
Mix Dijon with vinegar and pour over hot potatoes and mix thoroughly. You can drizzle as seen in my photo instead. The taste will be more intense.
Sprinkle with the green onions.
Serve with you favorite red meat. Try this Easy Pan Seared Filet Mignon.