Simple Desserts To Make
Family Favorite Baking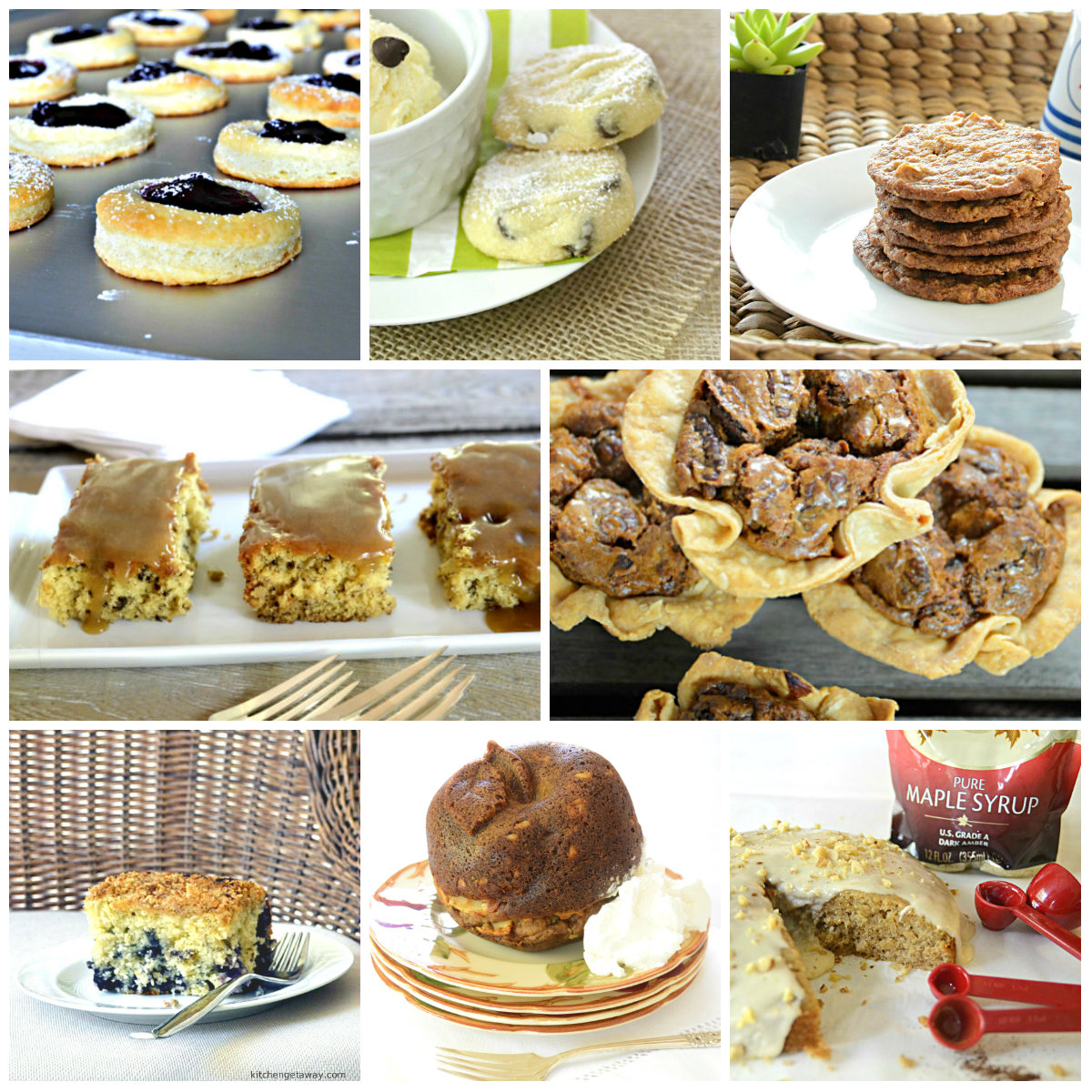 Time intensive? There are only two recipes here that can't be whipped up in minutes. Nothing like a fresh dessert in minutes. You might be able to tell just by looking which two require a bit more time … soo worth it.
I'm reintroducing family favorite recipes to have on hand during this busy season. So Delicious! Bottom Left: Best Coffee Cake, one of my popular recipes, can't be beat for ease of preparation, satisfying texture and delicious flavor. Bottom Center: Don't let the apple shape throw you. Use a baking dish if you'd like instead of this apple mold for this Apple Dessert or Apple Coffee Cake. Bottom Right: One bowl mix for this rich and moist Banana Spice Cake. Center Left: Caramel glaze makes this Banana Nut Cake amazing. Center Right: Pecan Pie Tartlets with a butterscotch surprise. Top Left: Provide a little more time for this Kolacky, a delicious pastry recipe. Top Center: Simple with ingredients and preparation, Chocolate Chip Shortbread Cookies. Top Right: A very popular cookie recipe, chewy and moist Coconut Cookies.
All are very delicious! Give them a try!