A Visit To Vermont
Sour Cream Pancakes With Blueberry Maple Syrup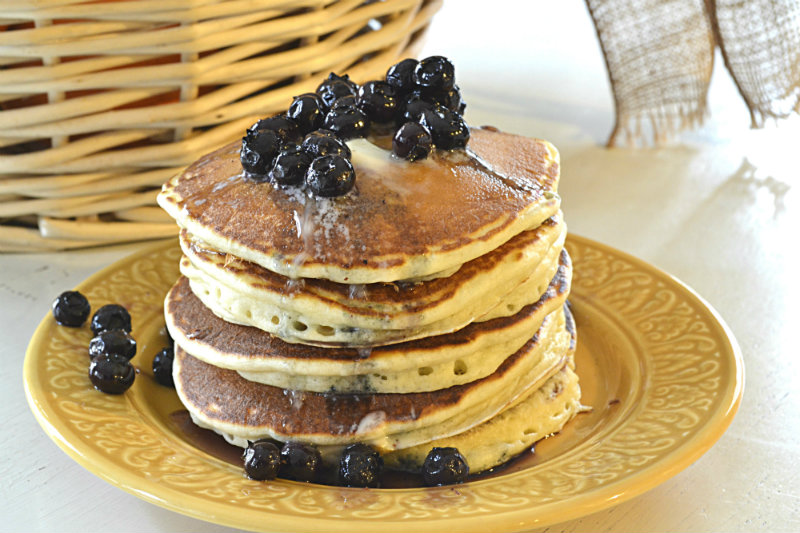 Vermont always comes to mind this time of year. If it isn't the taste of their maple syrup it's the picturesque view of their snow covered villages or ski slopes in mind's eye that take me there. The love of this country was conveyed to me many times by a friend who skied these beautiful snow covered slopes in the 60's … a magical time to say the least. Ella Fitzgerald, can't forget her Moonlight In Vermont. She gets me there too.
Today I've made moist pancakes that can be eaten without syrup. Yep, my best friend, Marg, (Marg's excuse-her father was a dentist) and my daughter prefer them that way! But for those who want to imagine themselves snowbound in a Vermont cabin overlooking fields of glistening snow I have a syrup for you. OK, you can tell I live in sunny California!
Recipe:
10-12 medium size pancakes
1 and 1/4 Cup all purpose flour
2 Teaspoons baking powder
1/2 Teaspoon baking soda
1/2 Teaspoon salt
1 Tablespoon sugar
1/3 cup sour cream
2/3 cup milk
1 egg
2 tablespoons butter-melted and cooled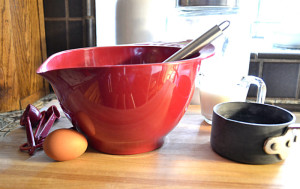 Gather all ingredients. Place dry ingredients into a large bowl and whisk together. Add the wet ingredients and mix with whisk.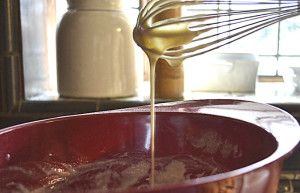 The batter will be thin but ribbonlike not watery. Too thick? Add a little more milk. Too thin? Give it a few minutes to thicken. Batter tends to thicken upon setting. If this doesn't work add a little more flour.
Scoop batter and pour onto a cured hot griddle, medium high temperature. My first pancakes are usually a dark brown, my favorite and my daughter's husband's too. The griddle then cools a bit and the next pancakes are more golden … What the rest of the family prefers. The secret to the griddle is the temperature and a cooking surface that doesn't cause sticking. Flip the pancake when the surface begins to bubble.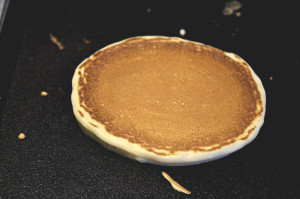 The pancake will be done in seconds once flipped.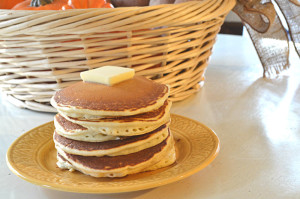 Just Perfect!
Blueberry Maple Syrup
Makes 1 cup
1/2 Cup quality maple syrup
1/2 Cup blueberries-I used frozen
1/8 Teaspoon cinnamon
Sprinkle of nutmeg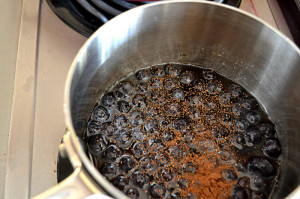 Place ingredients into a sauce pan and heat. That's it!
Wish I was there, Vermont!