Taco Soup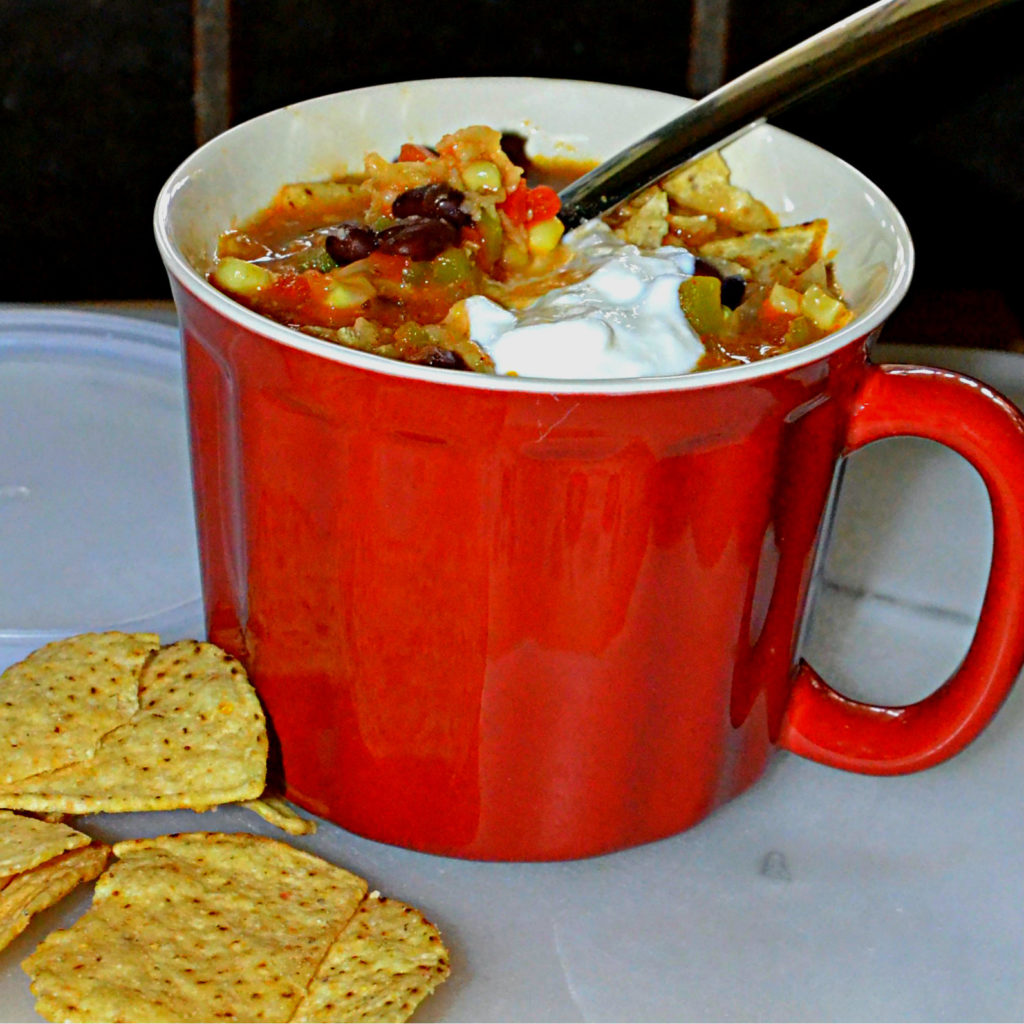 Mostly Vegetarian or Totally if you use vegetable broth. Another easy quick soup to put together! Especially satisfying when the temps outside dip to freezing.
Other Soups You May Enjoy
Tortilla Soup with Ground Beef
Instant Chicken Tortilla Soup
RECIPE
1 Tablespoon olive oil
1/2 Medium sweet yellow onion-diced
2 Cloves of garlic-minced
15 Ounce can black beans-rinsed & drained
15 Ounce can petit cut tomatoes
1 1/2 Cup frozen corn
7 Ounce can diced mild green chile peppers
1 Quart (or less if thicker soup desired) chicken broth or vegetable broth
2 T taco seasoning (from a packet) or more to taste
3/4 Cup shredded cheddar cheese, more for sprinkling
Tortilla chips-slightly crushed
Avocado-chopped
Sour Cream
Sauté the onion and garlic in olive oil over medium heat until tender and translucent. Use a skillet large enough for all ingredients. A small dutch oven works too.
Add the beans, tomatoes, corn, chile peppers, and broth. Heat through.
Stir in the taco seasoning. Continue to heat and simmer until seasoning begins to thicken the soup. Stir in the cheese to add to the thickening process.
It's ready to serve!
Serve up the soup in a bowl and sprinkle with crushed chips-stir to incorporate.
Sprinkle the soup with avocado and cheese. Dollop with sour cream.
It's amazing!