Texas Caviar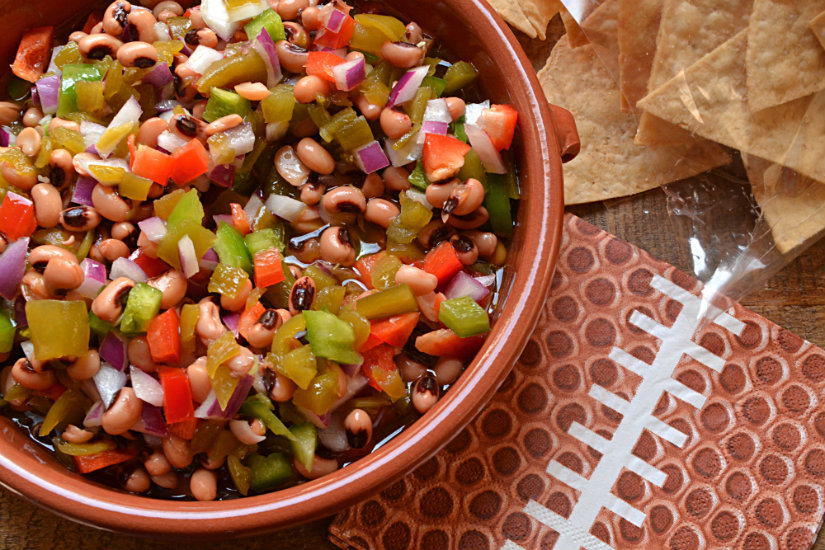 A Good Luck Dish for the New Year! It's not too late! Goes together in minutes. And it's darn good!
Recipe
1 Cup cooked black-eyed peas, or 15 ounce canned-drained & rinsed
7 Ounce can chopped green fire roasted chiles-drained
1/2 Cup diced green bell pepper
1/2 Cup diced red bell pepper
3/4 Cup diced sweet red or yellow onion
1/3 Cup seasoned rice vinegar (seasoned usually means 'sugar')
1/3 Cup olive oil
Mix all ingredients and serve with tortillas chips! Or serve as a side salad.
Happy New Year!