Tortilla Dish From My Past
A Recipe Decades Old But Still Works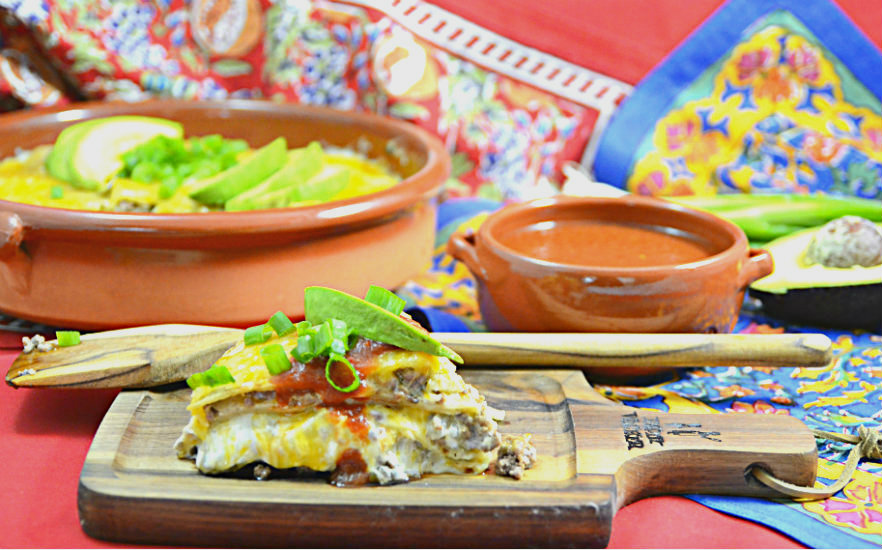 A Blast From The Past! Remembering the first time I made this is easy. Dan, my brother, arrived home after an exhausting football practice and was anything but happy about dinner. It was decades ago and casseroles were not a family favorite … And a tortilla dish with mushroom soup! I remember the pre-dinner discussion that day but forget the outcome. 'Though I can tell you … This is one delicious tortilla dish! And with these delicious dress ups how can you go wrong. Yep Dan, that's your fav hot sauce!
My recipe card now turning yellow around the edges states, Ropes Tortilla Dish. I'd like to give credit to my best high school friend's family for this recipe but Margaret has yet to confirm. So, have I correctly labeled this recipe! Admittedly, the basic recipe is still intact but I have changed up ingredients and measurements. I like to think I've kept this recipe all these years, too many to admit, because it is my best friend's family recipe … And delicious!
Recipe
Preheat oven to 350 degrees F
Four-six adult servings
1 1/2 Pounds hamburger, not too lean, the fat will be drained off
3 Tablespoons olive oil
1 Tablespoon butter
1 large onion-chopped fine
3 Cups shredded cheese-prefer a combination of shredded Mexican cheeses but Jack Cheese and Cheddar together work well
7 Ounce can of whole mild green chili peppers-diced (the pre-diced canned chilies can be used but the texture is different)
6 Large corn tortillas or 8-10 small ones-broken or cut into pieces as needed to fit your baking dish
10 1/2 Ounce can of condensed mushroom soup-undiluted
1/2-2/3 Cup of broth or stock-chicken preferred
Mix the broth into the condensed mushroom soup and set aside.
In a medium skillet over medium heat sauté the onion in one tablespoon of olive oil until limp.
Add the hamburger to the onions and brown. Drain off fat when done.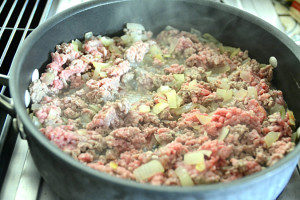 Add diced chili peppers to cooked hamburger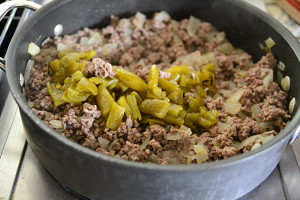 In a skillet just large enough for the tortilla heat the remaining olive oil and the one tablespoon of butter over medium heat.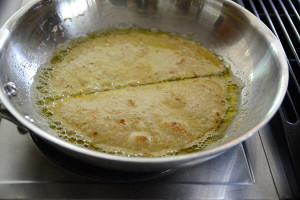 Heat the tortillas just to warm. Drain on paper towels.
Layer the ingredients: meat mixture, mushroom soup mixture, tortilla pieces, cheese. Pick a baking dish deep and small enough to require 2-3 layers. End with the cheese layer. Cover and bake for 25 minutes. Remove cover and continue baking 10 minutes. If you cover with foil use parchment paper between food and foil to avoid having the cheese stick to the foil.
Garnish with any of the following: sour cream, creme fraiche, green onions, hot sauce, avocado, guacamole, salsa. Or not! Can also be served on a bed of shredded lettuce that has been lightly dressed with vinegar and oil.