Valentine's Day Maybe's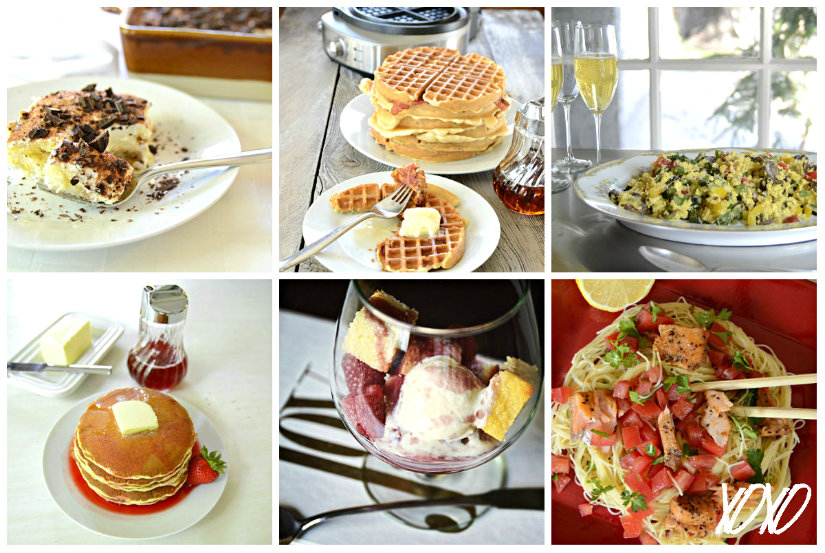 What a great day to whip up a special treat! Here are some of my favorites or are they his favorites! Any one of these recipes will make Valentine's Day special. From red wine sauce over ice cream to amazing waffles … it's the perfect day to try out an incredibly simple delicious recipe. Hey, even if it's just for you!
Bacon Pecan Maple Buttermilk Waffles
Happy Valentine's Day to everyone! And especially to Steve and Marc or Ed, my fav's!