Cauliflower, Red Cabbage & Romaine
Winter Salad with Dill Dressing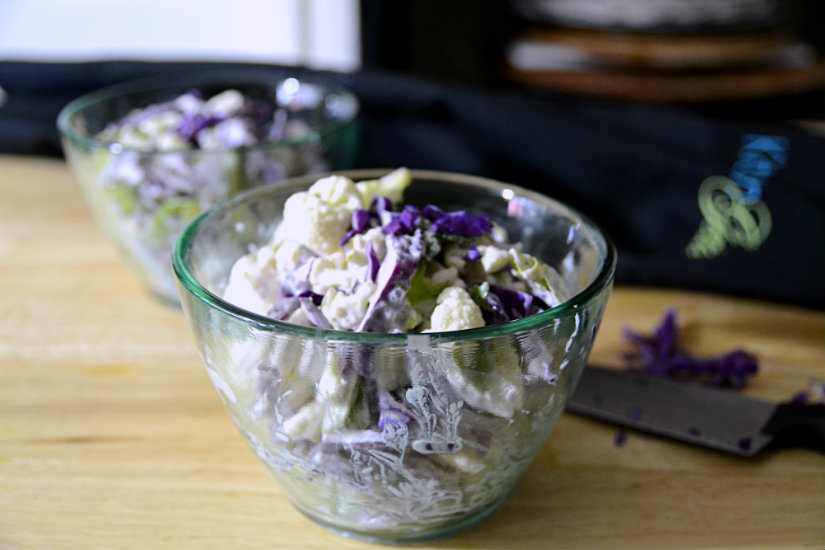 Here is an additional side choice for the Beef Carbonnade Dinner. The dressing can second as a low calorie veggie dip too.
Recipe
Makes 6 servings
10 Ounce bag of romaine-cut to bite size if needed
1/2 Small head of red cabbage-cored and shredded
1/2 Small Cauliflower-floweretts only
Mix with the following dressing.
Dressing:
1 Cup sour cream-low fat works just as well
1/4 Cup white or red wine vinegar
1 clove garlic-smashed and then minced or use mortar and pestle and grind into salt
1 Tablespoon sugar (taste for additional need for more sweet and sour taste)
1/2 Teaspoon dried tarragon
1/2 Teaspoon pepper
1 Teaspoon salt
1 Teaspoon dried dill weed
1 Teaspoon dill weed
Mix and refrigerate to allow herbs to permeate … if you don't have the time to wait be assured it still has an amazing flavor.