Zucchini & Roasted Red Peppers
Side Dish or Over Pasta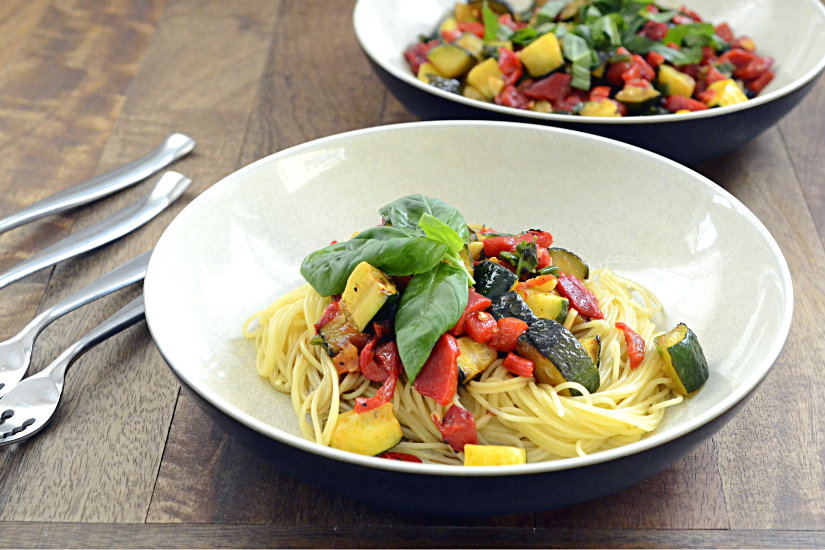 It's Sunday! Pasta Sunday to be exact! Yes, a favorite side dish layered over angel hair for a quick Pasta Sunday Dinner. Deliciously Vegan!
Recipe
1-2 Tablespoons olive oil
3 Small zucchini-cut in fourths lengthwise and then 3/4 inch across for bite size pieces
2 Cloves garlic-minced
8 Ounce jar, no vinegar added, roasted red peppers-drained and chopped
4 Green onions-sliced thin
2 Teaspoons best balsamic vinegar
Basil leaves for garnish
Sauté the zucchini in the oil over medium/high heat until the vegetable is fork tender but not mushy.
Add the garlic and continue cooking another minute.
Add the roasted red pepper and green onion and heat through. Remove to serving dish.
Drizzle with vinegar and garnish with torn basil leaves. Serve alone as a side dish.