Zucchini Patties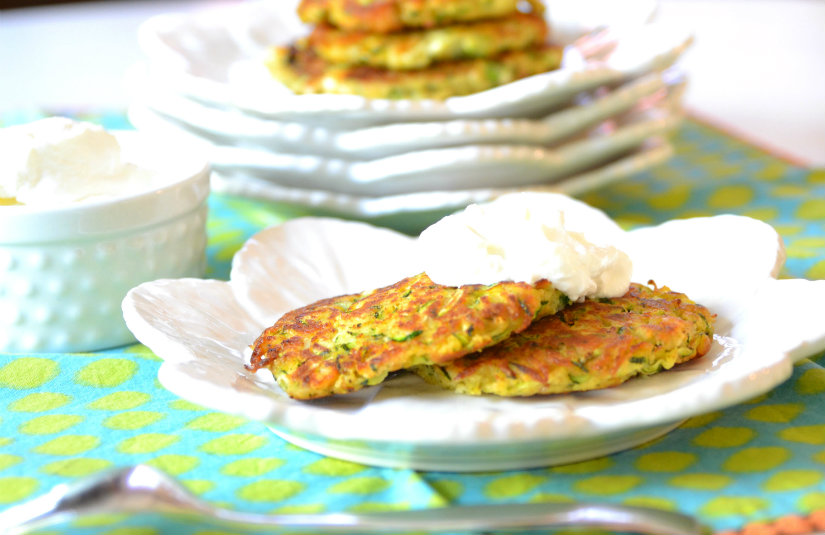 This very popular recipe is so easy.  Do you have a favorite meatball recipe? Try substituting grated zucchini for the meat used. That's pretty much what I have done here … Then simply cooked in a little olive oil. Look at this recipe and see if you don't want to give it a try.
Recipe
Side dish for two.
Olive oil for cooking.
2 Cups (one medium zucchini) of grated zucchini-drain on paper towels for a few minutes
1/4 Cup fine bread crumbs-use Italian spiced or plain
1/4 Cup of Feta crumbles Or 2-3 tablespoons grated Romano Or 2-3 tablespoons grated Parmesan, your choice
1 Egg
1 Green onion-sliced thin or 1/4 cup minced red onion
1 Clove garlic-minced (optional) Can be used without onion.
Sprinkle of salt (more if using unseasoned bread crumbs) and pepper
Place all the ingredients (except olive oil) into a medium bowl. Mix thoroughly.
Using a large ice cream scoop, scoop up ingredients and level off top. Place into your hands and form a patty.
Heat about 1 tablespoon of olive oil in a large skillet over medium heat. Yes, I use non-stick for this. Cook  patties until golden brown on both sides. Several minutes on both sides.
Serve with sour cream or yogurt!