My Brother's Recipe
Portuguese Linguica Sausage
A Family Recipe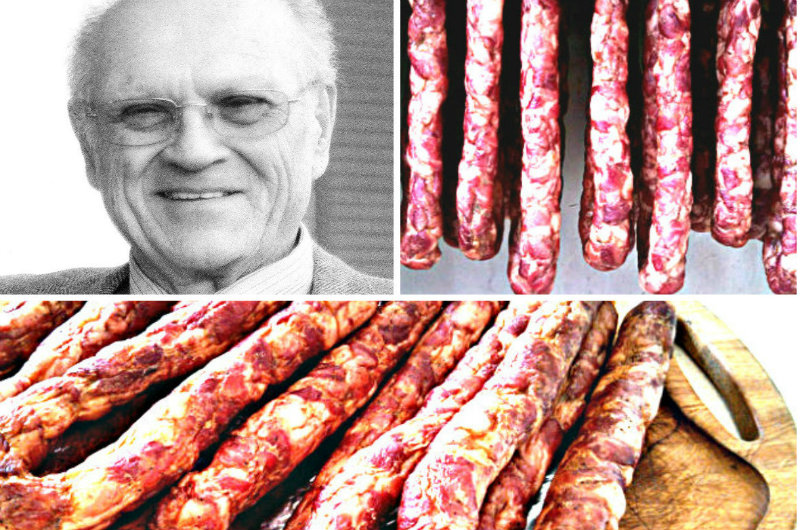 Yep, this is my brother, Dan, who was one tough high school and college football player … even playing for the Arkansas Razorback Team way back when.
He has mastered the taste of Portuguese cuisine, notably from the Azores. Never being timid about spices … this being taught by our Grandmother Rose. Cumin and cinnamon are of particular importance.
Dan and his son, David, are the cooks in his family. Well, wife, Ruth, can certainly hold her own but she leaves this cuisine to Dan. Thank you Dan and David for including us and providing the photography. Dan has promised to send me some linguica soon.