Easy Quick Dessert – Banana Spice Cake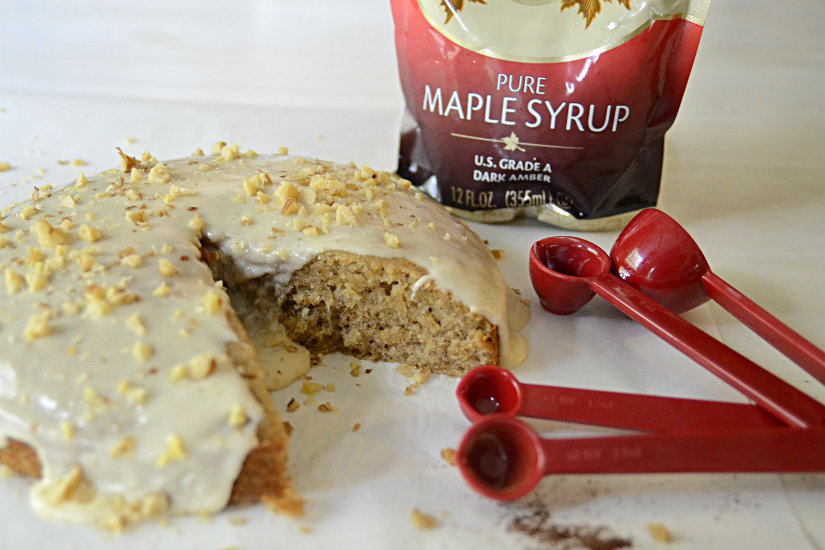 Everyone is clamoring for dessert but you have none! Ten minutes to mix up and by thirty you're eating it! Don't get me wrong … I love fancy. And I don't mind complicated. But sometimes simple and quick is needed and welcomed.
Banana cake in its simplest form is delicious. And it seems banana bread and muffins are plentiful wherever you go. So, I'm into changing up banana baked goods just because after years of somewhat the same taste I need a change up. Try my Hint of Orange Banana Nut Bread recipe too.
Why just one layer? This is a cake meant to be eaten up quickly. It will keep for a day or two and freezes well. But the idea is, oven fresh!
You have young chefs … This is a great learning experience and simple enough for a beginner to put together.
Recipe
-Bake in oven at 350 degrees F for about 25 to 30 minutes or until a toothpick comes out clean when the cake is pierced in the center.
-Use a 9 inch round cake pan (8 inch can be used but may require longer baking) or an eight inch square baking pan
In a large bowl add the following and whisk:
1 Cup all purpose flour
1/2 cup sugar
1/2 Teaspoon baking soda
1/2 Teaspoon baking powder
1/4 Teaspoon ground cloves
1/2 Teaspoon ground cinnamon
1/2 Teaspoon salt
Add the following to the dry ingredients:
1/3 Cup mashed ripe banana
1/2 Cup buttermilk or sour milk (make sour milk with vinegar or lemon juice-add 2 teaspoons of either to 1/2 cup less two teaspoons of milk and let set a few minutes)
1 Egg
1/3 Cup vegetable shortening (or room temperature butter-if salted decrease salt by half)
Mix by hand until moistened through. Then beat by hand for about two minutes.
Pour into prepared baking pan, buttered and floured or baking spray used.
Bake until done. Remove and let cool about 5-10 minutes. Remove from pan or not.
Serve warm or room temperature with a dollop of frosting.
Frosting
2 Tablespoons of butter-room temp
1 Cup powdered sugar
1 Tablespoon pure maple syrup
1 Tablespoon cinnamon spice coffee if available (I used pumpkin spice flavored coffee) otherwise plain coffee. (Add just a little at a time)
Sprinkle of salt if butter is saltless
Chopped nuts for garnish
Beat by hand all ingredients but nuts. Beat until smooth. Frost the cake and sprinkle with nuts.