A recipe for your pasta sauce or jar sauce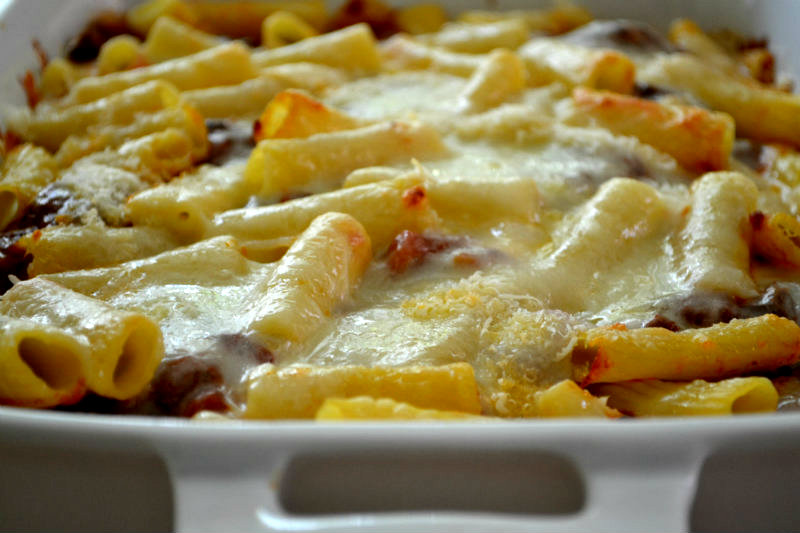 This Easy Baked Pasta is a changeable recipe. Use your favorite meat sauce or marinara, or try my gravy, or use a jar of marinara, and even make it vegetarian. It's easy to change up.
The dish in this picture was made with my Italian gravy rich with meat and meat balls. The only ingredients I added to my gravy were the cheeses and pasta. Just layered in this oblong baking dish without much significance in what layer goes first.
Now I am going to give you ways to change this up, add meat or vegetables, add your sauce or jar.