Easy Cucumber Soup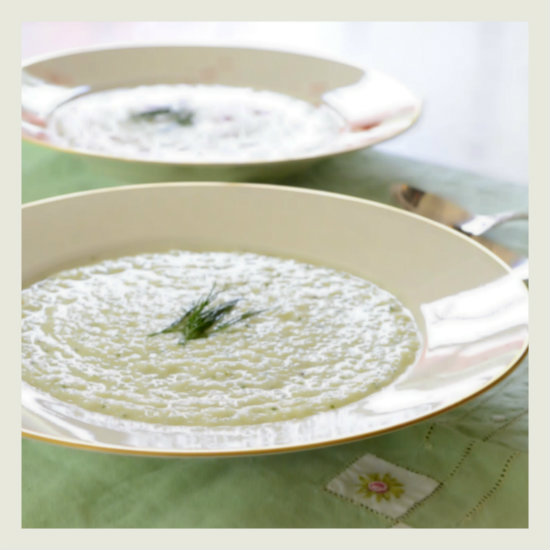 Really refreshing! The perfect summer soup. Serve in your fine china with your table draped in linen for an elegant presentation because this soup deserves it. Give yourself time for this soup for the best flavor. It's not the prep but rather the hours needed for the flavors to blend while refrigerated. And yes, it does become soupier. My photos just didn't give this what I'd hoped. And of course, I was tasting this all along until I didn't have enough soup to photograph. It's that light, delicious and so low calorie. Add a sprinkle of paprika too if you like. Aubree and Austin, my grandchildren, love cucumbers sprinkled with paprika. So, I added a bit as a garnish … the red shadows seen on the far dish. Don't forget to refrigerate those sterling soup spoons. Enjoy!
Recipe
Allow 8 to 24 hours for flavors to thoroughly blend.
3 Large cucumbers, peeled, seeds removed and diced fine
1-2 Cloves garlic-minced
1/4 Cup finely chopped sweet onion
3 Tablespoons of chopped parsley
3 Tablespoons white wine vinegar
1 Cup vegetable broth or chicken broth
2 Cups low fat Greek yogurt
SALT and pepper to taste (salt is very important)
Dill to garnish
Mix all the ingredients and refrigerate for at least 8 hours. Then if you like put this through a blender for a smoother soup. You may decide to only blenderize half then mix into remaining ingredients. Your choice!