Never Fails To Surprise And To Please
This Decorated Cookie Cakes recipe has oatmeal but these are not the typical oatmeal cookies with spices. This cookie is iced and layered and iced. It has a deliciously surprising flavor, vanilla with a hint of almond. No almond meal or nuts. I acquired this recipe, given to me years ago, and have never come across anything like it since.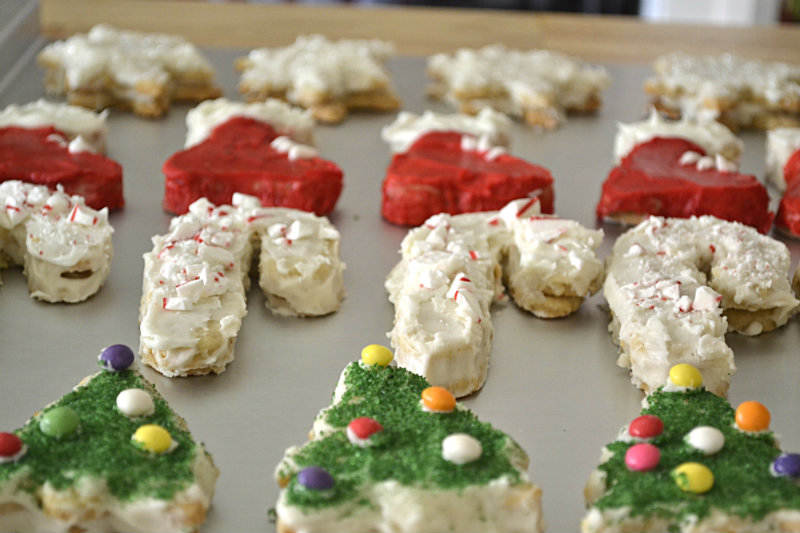 The cookies are decorated and it is time to let you in on the secret.
Recipe
Makes 3 dozen layered 2 1/2 inch cookies
Bake 350 degree F for 10-12 minutes until edges just turn lightly brown
1 Cup butter-room temperature
1 Cup sugar
2 Eggs
1 Teaspoon vanilla
1/2 Teaspoon almond extract
2 and 1/2 Cup all purpose flour
3/4 Teaspoon salt
1/2 Teaspoon baking powder
2 Cups one minute oats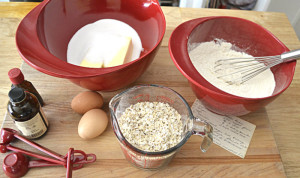 Set out ingredients. Whisk flour with salt and baking powder.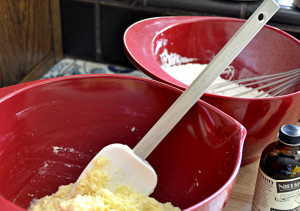 Cream sugar with butter with mixer. Add one egg at a time and beat after each. Add extracts and mix in thoroughly.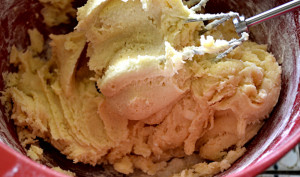 Add flour mixture to butter mixture. Mix on low until all ingredients incorporated well.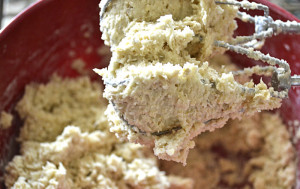 Add oatmeal. Mix well.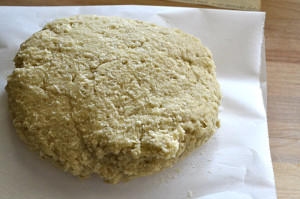 Divide dough into fourths and refrigerate until firm.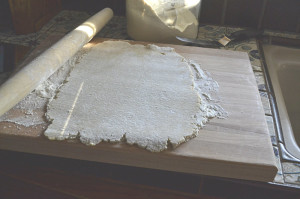 Work with small portions of the dough at a time. Roll out dough to 1/8 inch thickness. Generously sprinkle board with flour and dust the rolling pin as well. Dust the cookie cutters too.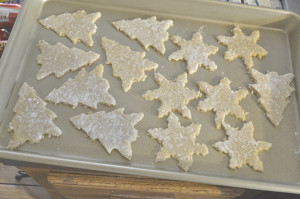 Bake and then cool.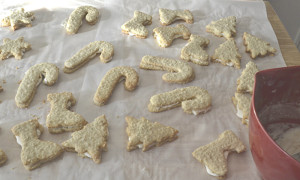 After the cookies have cooled spread buttercream, recipe following, between two cookies and let set. Next spread buttercream on edges and top. Let set. Decorate as you choose with sprinkles, or change up buttercream with food coloring. Let the cookies set for several hours before eating. The texture becomes more cake-like.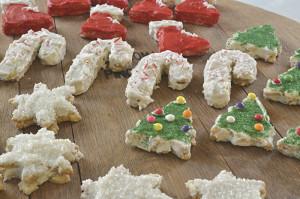 The time is worth it! Delicious!
Buttercream Recipe
4 Cups of powdered sugar and more if needed for spreading consistency
1/2 Cup butter-room temperature
Sprinkle of salt
3 Tablespoons of cream, more as needed for spreading
1 Teaspoon vanilla
Mix all ingredients with mixer until fluffy. The buttercream will harden just enough as it dries.
Enjoy!