Donuts With An Attitude Gone Wrong?
Not Exactly!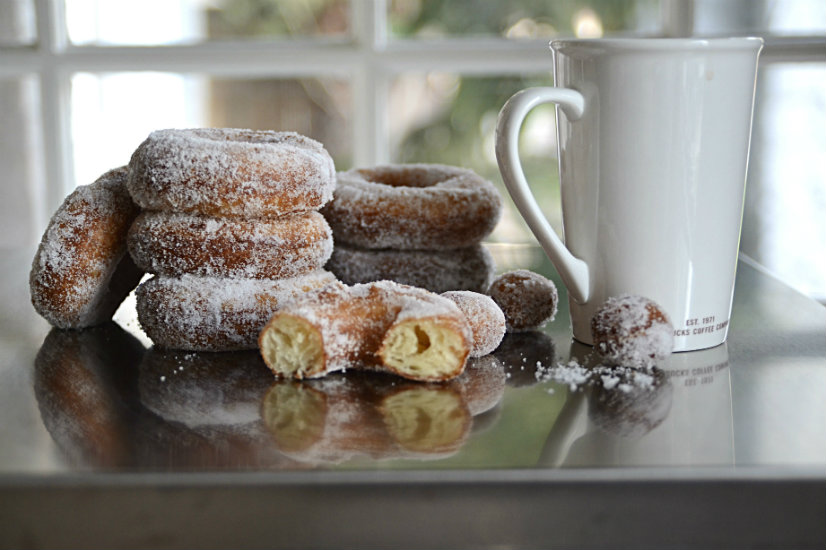 This is my first attempt at the new cross between a croissant and donut. I'm sure you've heard about this new pastry originating in Manhattan. I wanted to try it! Since I live over 2000 miles away the only way would be to make it. This wasn't enough! I'd heard this pastry creation takes 3 days from start to finish. And I wanted to devise a recipe that had family eating this flaky melt-in-your-mouth treat in one day.
I had a plan, a recipe. It was going to work beautifully. Then I decided to use my processor! Wrong thing to do! I had not expected my new processor, gift from my brother, to pulverize, the ice cold butter. The butter chunks create the flakily layers and I had just eliminated all the flakes. I'm afraid it was the operator and not the processor! But I had to move forward with all these wonderful ingredients partially processed.
Still haven't tried the new Manhattan pastry but these Donuts With An Attitude were delicious!
My apology, no recipe yet. But soon I'll give it another try!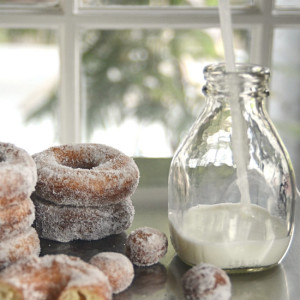 Donuts with An Attitude