A Family or Company Meal
Enchilada Taco dinner and Wine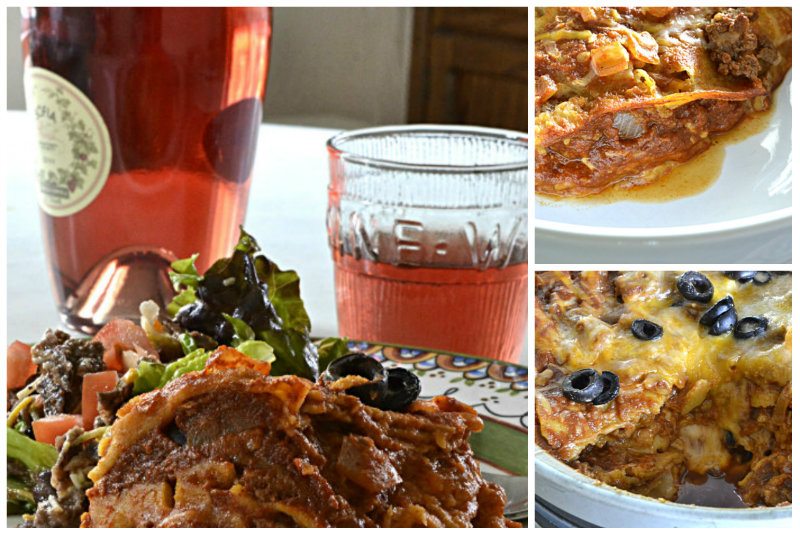 Pair this casual dinner with a dry or sweet Rose', or beer or even a skinny Margarita. Sounds a bit like summer! Just a bit of fun before slipping into the icy cold of winter. No intense spiciness here. This enchilada casserole can be a welcome in cold weather too … with rice and beans. Or for a brunch!
For those intense spicy meals wines with higher alcohol content are not suggested nor are expensive reds. The expensive reds will be clouded by the spiciness. And alcohol adds fuel to the fire of spice. FYI: Dry Rose' generally has a higher alcohol content than the sweeter variety.
Enchilada Casserole Recipe
Serves 6 adults
Bake at 350 degrees F for 30 minutes
1 Pound hamburger
1 Onion–chopped
1 Five ounce can of tomato sauce
1 Tomato sauce can of water
2 Cups enchilada sauce–your own, mine … see Cheese Enchiladas, or canned
10 Corn tortillas
12 Ounces cheddar cheese–grated
3 to 4 Ounce can sliced black olives-drained
1/3 Cup + 2 tablespoons cooking oil
Salt and pepper to taste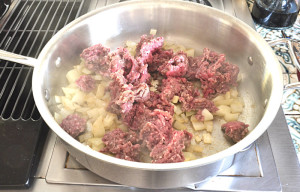 After sautéing the onions in the two tablespoons of oil add the meat to brown.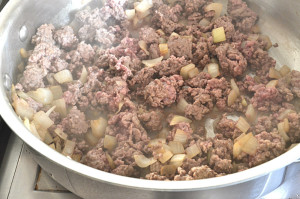 Continue to brown the meat. Drain fat. Salt and pepper to taste.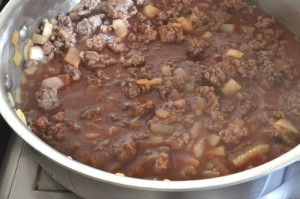 Add tomato sauce and water and heat through.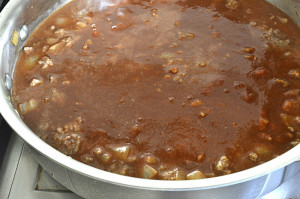 Add enchilada sauce and heat through. Set aside.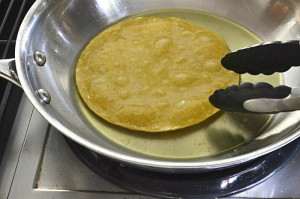 Add remaining cooking oil to a skillet and bring oil to medium heat. Just heat tortillas … turning as you go. Drain each well on paper towels.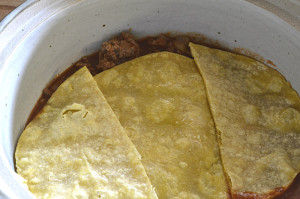 Butter a casserole dish and ladle one cup of the cooked sauce into the bottom. Begin layering starting with the tortillas.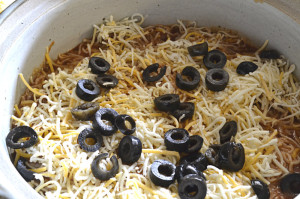 Add a little sauce over the tortilla layer and then add cheese and olives. Continue Layering.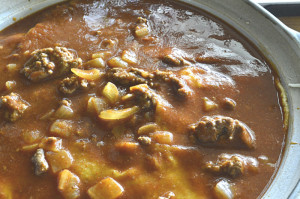 Last layer … use the remainder of the sauce.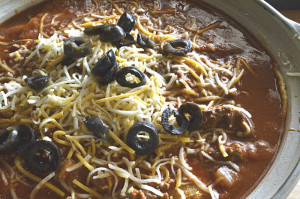 Top with the remainder of cheese and olives. Bake for 20-30 minutes.
Taco Salad Recipe
Serves six adults
1 Pound hamburger-browned in 1 tablespoon of cooking oil
1 Head leaf lettuce
1 Head of iceberg for crunch
3 Scallions including tops-sliced
4 Ounces cheddar cheese-grated
3 Ounce can roasted green chiles-chopped
3 Ounce can sliced black olives-drained
1 Large avocado-diced
1 Large tomato-diced
4 Ounces of your favorite salsa
6 Ounces tortilla chips-crushed, your choice spicy or not
1 Cup vinaigrette-see Chopped Salad entry, Italian Dressing and eliminate the Parmesan and Italian spices. Or use your own favorite.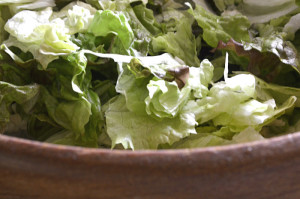 Wash lettuce and drain well. Place torn lettuce leaves in a very large salad bowl.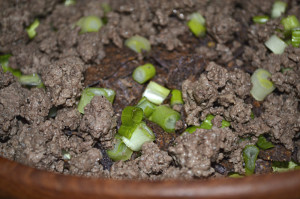 Brown the hamburger in 1 tablespoons of cooking oil and drain. Cool to room temperature before adding to lettuce. Onions have been added here as well.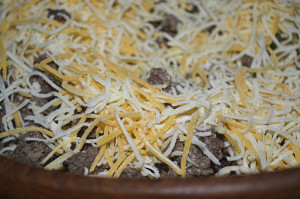 Add all other ingredients. Follow with dressing and mix.
Enchilada Casserole, Taco Salad & Wine … My family just loves both of these dishes! Hope you do too.