French Dressing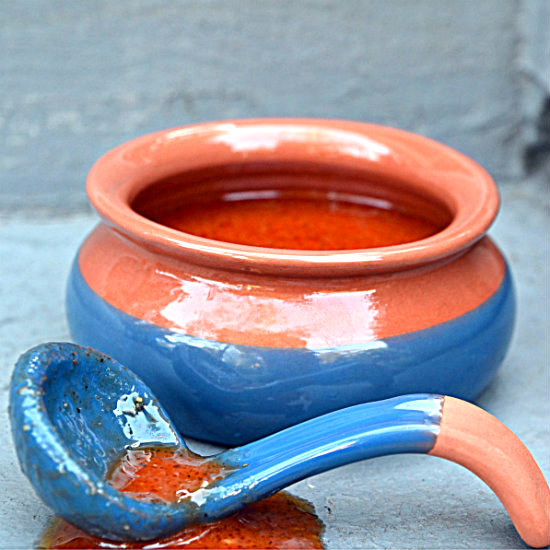 This recipe is simple enough but why would you use this recipe, say, opposed to this French Dressing. Well, it's a little heavier in taste. And because of the addition of a secret ingredient this recipe makes a gob. Not a recipe you'll find in the latest gourmet magazines. First, it's decades old and secondly it has an ingredient the gourmet might be embarrassed to use. Try this though … at least once … you'll be sold!
Recipe
10 1/2 Ounce can of condensed tomato soup-do not dilute
1 Cup Olive oil
1 Cup white or cider vinegar
2 Tablespoons of sugar
1/2 Teaspoon pepper or to taste
Salt to taste (you may not need to add any)
1/4 Teaspoon of paprika or add more to taste
1/4 Teaspoon ground sage (I used oregano instead-dried leaves-and increased to heaping 1/4 teaspoon)
1 Teaspoon dry mustard
Small sweet onion-minced (or add dried onion flakes equivalent)
1 Clove garlic-minced (or add garlic powder equivalent)
Mix all ingredients and let stand at room temperature for about an hour to increase flavors. OK if you don't have time-still delicious. This dressing will keep in the refrigerator several days to a week (especially if dehydrated onion and garlic powder used).
Use immediately as a marinade for BBQ chicken. Increase garlic if you like. Place chicken in the the mixture and cover. Place in refrigerator overnight. Remove from marinade just before barbecuing. Discard remainder of marinade.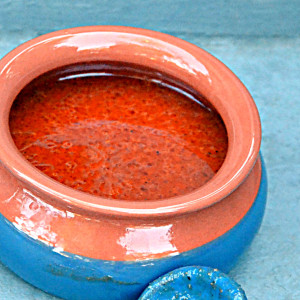 Thanks to a friend of my mother for this recipe, Jean Otto!