Two Great Lemon Cake Recipes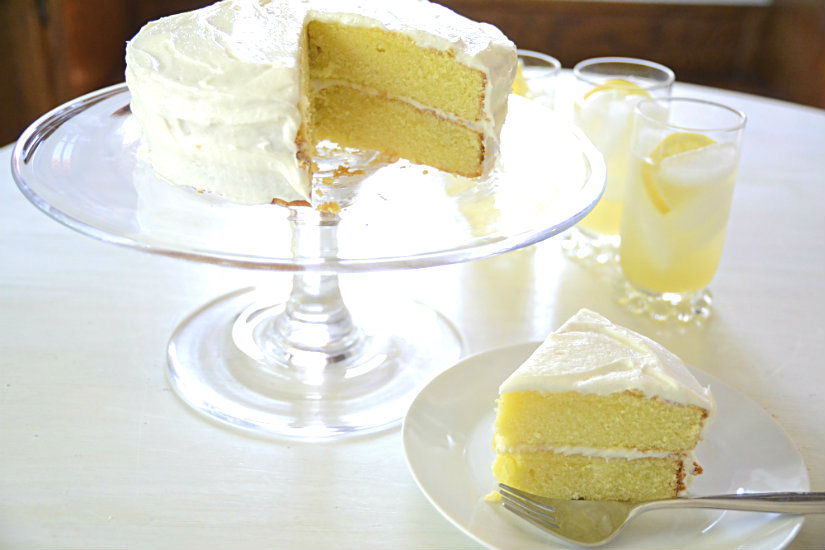 I had this idea about converting an old recipe, Lemon Glaze Cake, into something more homemade. And I'd add lemonade. Lemonade Cake … How clever and original! Until you do a Google search! Well, my recipe is original anyway.
Until I post my recipe for Lemonade Cake … you might enjoy reviewing an ancient poke cake recipe. Thank you Connie Swearingen for the Lemon Glaze Cake recipe … Your favorite cake over 50 years ago. I bet many are still making this version and loving it.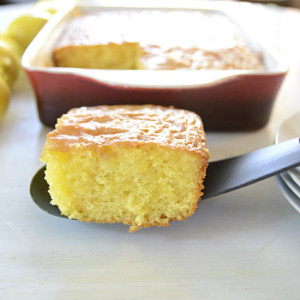 1 Yellow cake mix (no extras added like pudding)
1 Small box lemon jello
3/4 Cup vegetable oil
3/4 Cup water
3 Eggs
Beat all ingredients together for about 4 minutes. Bake according to cake package directions using an oblong baking dish.
When done remove from oven. Let cool briefly. Use a cooking fork and poke holes down to the bottom of the dish all across the top of the cake about every inch or so. Then pour the following across the warm cake: 2 cups powdered sugar and 1/2 cup lemon juice mixed thoroughly.
Recipe
Makes 8 inch (2) layer cake- butter and flour cake pans, layer bottom with parchment paper and butter it too.
Preheat oven to 350 degrees F
1/3 Cup vegetable shortening
1/3 Cup butter-room temperature (all butter with no shortening can be used)
1 Teaspoon grated lemon zest
1 2/3 Cups sugar
2 Eggs-room temperature
2 1/2 Teaspoons baking powder
1 Scant teaspoon salt
3 cups sifted cake flour
1 Cup milk
1/4 Cup defrosted concentrated lemonade
1/4 Teaspoon vanilla
1/4 Teaspoon lemon extract (optional)
Cream together the butter and shortening. Add the lemon zest and beat until butter and shortening are light and fluffy.
Add the sugar gradually to the butter/shortening mixture and beat until sugar is dissolved and color of mixture begins to lighten in color.
Add one egg at a time and mix well.
Shift together the baking powder, salt and flour.
Slowly while alternating with the milk add the flour and mix after each addition until just mixed.
Add the extracts and lemonade and mix until incorporated.
Divide the batter evenly into two cake pans. Bake for about 30-35 minutes.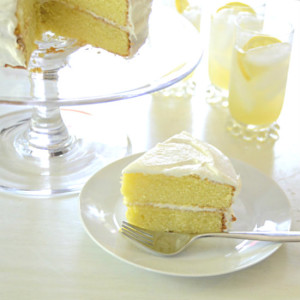 FROSTING
3 Generous cups of powdered sugar
6 Tablespoons of butter-room temperature
Dash of salt or 1/4 teaspoon if unsalted butter
Approximately 3-4 tablespoons lemonade concentrate. Go slowly. May need more.
Beat until creamy. Frost.
Cream cheese can be substituted for half or more of the butter. You may require less lemonade concentrate. Go a tablespoon at a time.