Portuguese Milk Mayonnaise
Eggless Mayonnaise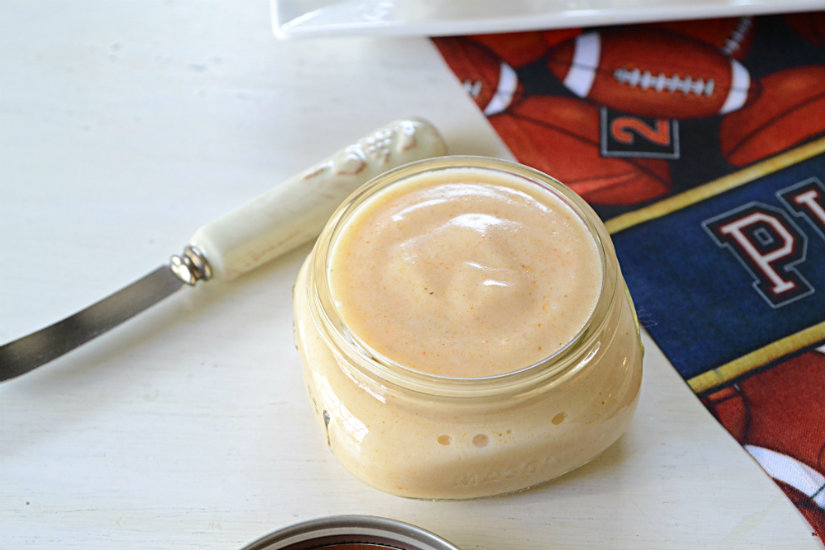 Super Bowl 2015 is just around the corner and I'm making Portuguese Sausage Sliders dressed with this perfectly easy homemade mayonnaise. You heard it right … This is eggless! My recipe is inspired by David Leite's in his book, The New Portuguese Table. I've used the same proportions of milk and oil but little else in our recipes is the same.
My first try with EVOO was oh too olive! EVOO is generally not recommended in making mayonnaise at least not as the only oil used for two reasons … One, it breaks down during the emulsification and can become bitter … Two, the taste can be too EVOO. I used 2% milk because it's what I had on hand but I recommend using 4%. There might be a slight thickness difference in the result. If you're searching for vegan mayonnaise substitute coconut milk.
This recipe makes up in about 5 minutes. It's a great recipe to add to your recipe box. It has so many uses!
Recipe
Makes one cup.
1/3 Cup cold 4% milk, 2% in a pinch or coconut milk for Vegan Mayonnaise
3/4 Cup vegetable oil, I used canola
3/4 Teaspoon white wine vinegar
1 Teaspoon Dijon mustard
1/2-1 Teaspoon sweet paprika (if you like smokey paprika this can be used)
1/4-1/2 Teaspoon black pepper (I'm a black pepper fan and 1/2t may be too much if you're not)
1/2 Teaspoon kosher salt or to taste
1 Smashed garlic clove
This recipe works best with an electric beater or immersion blender. A small deep bowl is best. A four cup measuring cup works well as a bowl.
Measure oil and pour into a spouted container to facilitate a slow steady stream when pouring. Measure the vinegar and Dijon and set aside separately. Measure the salt, pepper and paprika and set aside
Measure the milk and pour into a small bowl. Beat on high until milk forms a soft peak. Very slowly with one hand drizzle a slow stream of oil over the milk while moving beater back and forth with the other hand. About half way add the vinegar. Continue beating. Take up to two minutes to pour/drizzle this amount of oil into the milk while beating. Add the Dijon. The emulsion will progressively get thicker. Add a tablespoon or two more of oil if the mayonnaise seems too thin. The consistency is about that of a thick salad dressing.
Add the salt, pepper and paprika. Mix through.
Smash the garlic and stir into mayonnaise. Remove garlic before serving.
Spice your mayonnaise anyway you like. Add hot peppers to give it zip. Or a combination of herbs.
Refrigerate. Use within a week.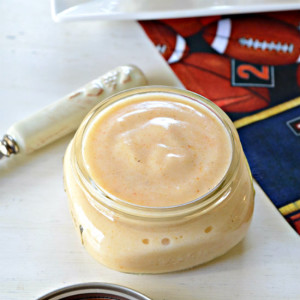 Delish!