Navy Bean Soup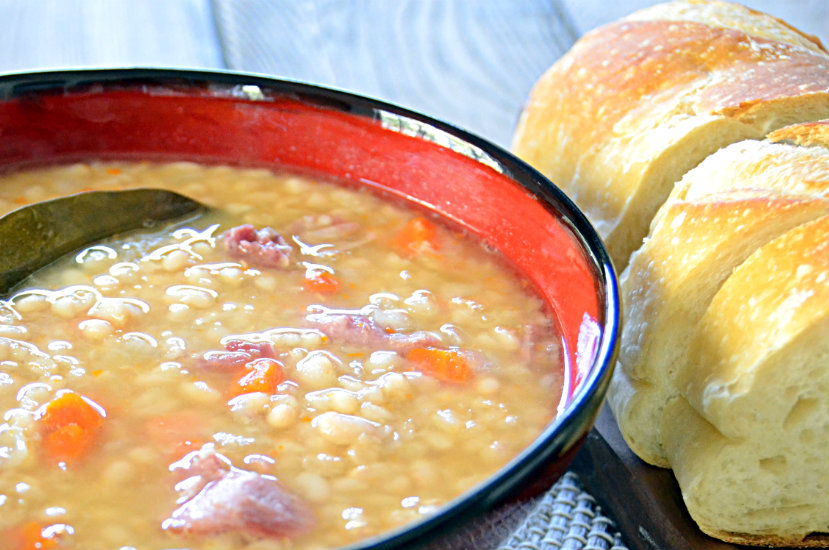 Tastes as good as it looks!
Few ingredients and so little prep time. A rich tasty soup for the cold days ahead. Great recipe for a slow cooker, too.
Recipe
1 Pound dry navy beans-pick through to remove stones, and bad beans, rinse, then soak in water overnight
2 Teaspoons olive oil
1 Yellow onion-chopped
2 Large carrots-diced
Ham hock or shank
2 Large bay leaves
1 Dozen black peppercorns
Use a large dutch oven or stock pot.
Sauté the onion and carrots over medium heat in the olive oil until the onion is limp.
Drain the beans of water and discard water.
Add beans to the onion and carrot along with all the ingredients. And 8 cups of fresh water.
Bring to a low boil, then turn down heat and maintain a low simmer for 2-3 hours until the beans are tender and the meat begins to fall from the bone.
Pull out ham bones and remove meat and place meat back into the soup.
With the back of your large wooden spoon mash a few of the beans against the wall of the pot.
Ready to serve. Navy Bean and Ham Soup