Oatmeal Cinnamon Muffins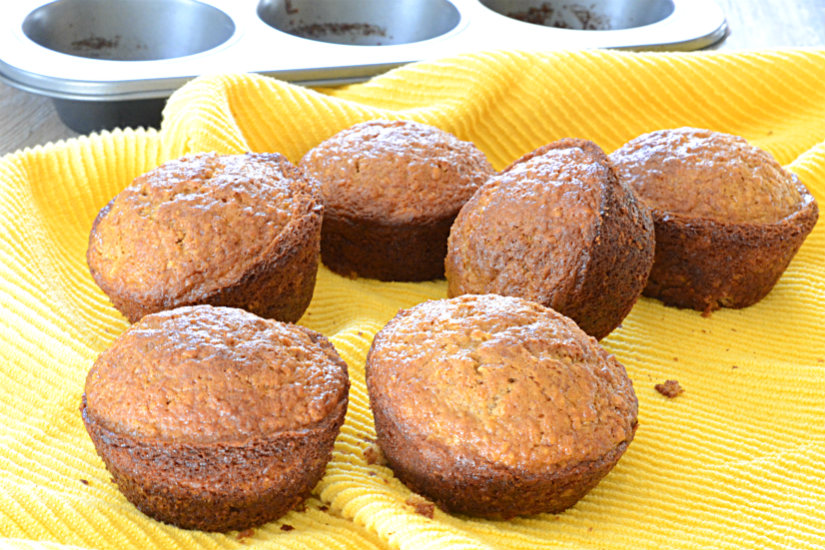 This is what you make when you've an unexpected guest for breakfast! Quick, easy and nutritious oatmeal muffins. Doug had to have more than one giant muffin … And I'd even over-baked them. Yikes!
Recipe
Makes 6 large muffins or 8-12 Small
Bake at 400 degrees F for 12-20 minutes
1/2 Cup quick oats
1/2 Cup 10 minute oats
1 Cup buttermilk (I used a powdered buttermilk substitute after reconstituting.)
1 Cup flour
1/2 Cup sugar
1 Teaspoon cinnamon
Pinch of nutmeg
2 Teaspoons baking powder
1/2 Teaspoon baking soda
1/2 Teaspoon salt
1 Egg-hand beaten
1/3 cooking oil of your choice (light olive oil is my choice)
Soften the oats in the buttermilk for 10 minutes. Add all the ingredients and whisk until just mixed. Pour into your greased muffin tin and bake. Be sure to allow more time for the large muffins.