Easy Oven Barbecued Ribs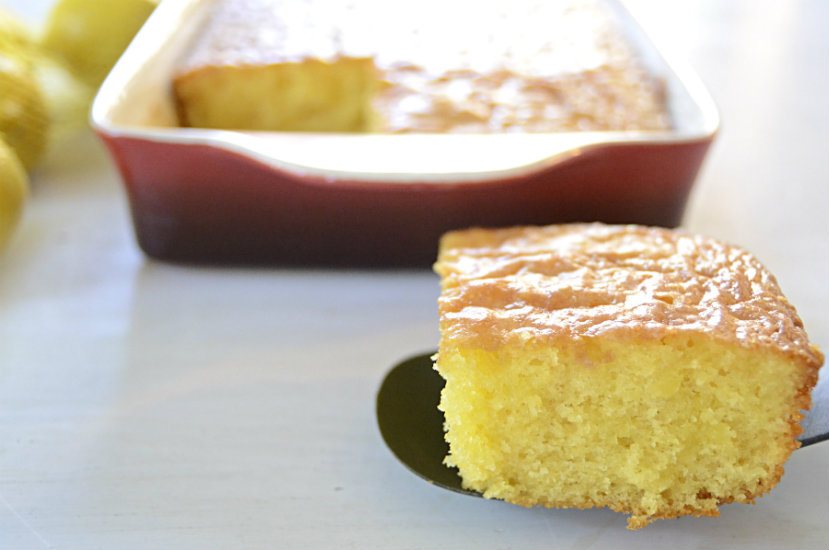 Oops, a picture of this delicious Lemon Jello Cake (click for recipe) … Not ribs! The ribs are in the oven but this is today's dessert. Yes, we have a celebration planned for Austin which includes food of course. Oven barbecued ribs and blender potatoes. And a huge green salad! Stay tuned. More Later Today!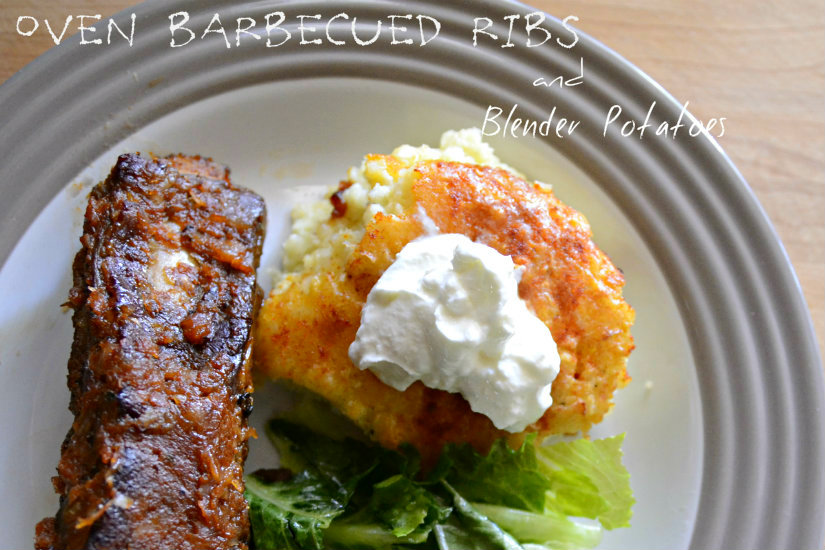 This recipe is good for pork or beef ribs. Tender ribs with a tangy slightly spicy sauce are so succulent. No fuss oven barbecued ribs!
Recipe
Preheat oven to 450 Degrees F
4-5 Pounds ribs (pork or beef)
1 Onion-cut into 1/8 sections
1 Cup catsup
1 Cup water
3/4 Cup Cider vinegar
2 Tablespoons brown sugar
2 Tablespoons worcestershire sauce
1/2 Teaspoon salt
1 Teaspoon chili powder
1 Teaspoon dry mustard
1/4-1/2 Teaspoon tabasco sauce
Cut ribs into serving pieces.
Place ribs into a shallow roasting pan meat side up. Cook at 450 degrees F for 30 minutes. Remove meat and turn down oven to 350 degrees F.
Mix the sauce ingredients except for the onion. Place 1/2-2/3 cup sauce into blender with the onion and stir/chop until the onion is of grated consistency. Transfer this blenderized mixture back into the remainder of the sauce and stir until mixed well.
Pour the sauce over the pre-roasted ribs. cover all sides. Arrange again with meat side up. Place back into the oven at 350 degrees F for one hour or until tender.