A No fail muffin A Perfect Vegan Muffin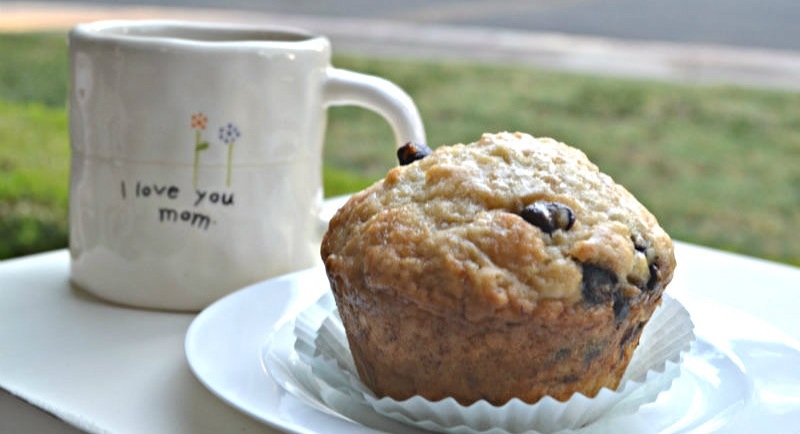 Although no longer a vegan my daughter continues with many recipes she created along the way. This muffin recipe is adapted from Tanya Bernard's and Sarah Kramer's Anything Goes recipe from their book How it all Vegan!
Missy like many young adults finds her time is very limited. These muffins can be whipped up and in the oven in less than ten minutes. We hope you will try this healthy rich tasting muffin recipe. The recipe follows.
Recipe
Makes 6 large or 12 small muffins
Lightly oil muffin tin
Preheat oven to 350 degrees F
2 Cups of all purpose flour (or substitute 1 cup of whole wheat flour for 1 cup of all purpose)
1/2 Teaspoon salt (3/4 teaspoon for those who like a saltier taste, especially if using 1 and 1/2 cups fruit)
3 Teaspoons baking powder
1/2 Cup vegan cane sugar
Egg replacer for 2 eggs (This can be purchased at a health food store or on Amazon)
1/4 Cup light olive oil
3/4 Cup unflavored unsweetened almond milk with 1 teaspoon white vinegar added
1 Cup mashed bananas (This can be changed up with other fruit up to 1 and 1/2 cups.)
1/2 Cup vegan chocolate chips (This can be eliminated or nuts can be added instead.)
Add vinegar to almond milk and set aside.
Whisk dry ingredients together, flour, salt, baking powder and sugar
Add liquids to the dry ingredients, almond milk that had been set aside, olive oil, egg replacer.
Stir until just mixed.
Fold in fruit.
Bake in oven for 30-45 minutes. Check smaller muffins at 25 minutes. Use wooden screwer or toothpick. Will come out clean when done.
EAT! ENJOY! This Perfect Vegan Muffin!