A Hearty Soup For The Cold Days Ahead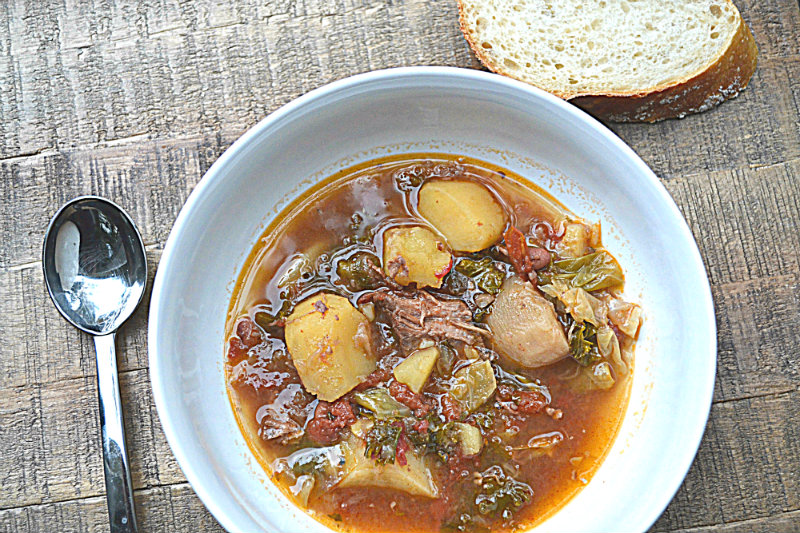 What great memories! This one pot meal was cooked often by my grandmother and mother. My grandmother added homemade linguica to hers. I would eat hers and go on a date without a care in the world. Not until later did I realize the garlic might be an issue! Suggestion: Have your date eat this with you.
There was nothing more comforting on a cold rainy day than to come home and find this soup cooking on the stove. We would fill our bowls and have dinner before a crackling oakwood fire. All senses taken care of!
Recipe
Use an eight quart stock pot with lid
Serves 8 to 10
One to two cups of pink beans, picked through and rinsed
2 Pounds or less chuck roast
1 Pound or less bone in short ribs
2-3 Tablespoons olive oil
2 Onions, chopped
3 Garlic cloves, minced
1 28 Ounce can tomatoes, chopped and juice reserved
4 Turnips, greens removed, peeled
3 Teaspoons of salt or salt to taste
1 and 1/2 Tablespoons of whole pickling spices, placed in a spice bag or screw top tea strainer
1 Teaspoon roughly ground pepper or pepper to taste
5-6 Medium white or Yukon yellow potatoes, peeled and cubed-large
2 Tablespoons vinegar, white or red wine
Small head of cabbage, chopped
Tops of turnips or one bunch of kale or both
One half pound to pound linguica, cooked (optional)
This recipe can be cooked in a crock pot if large enough. You will use all eight quarts. If using a crock pot, brown meat and onions before placing in the pot.
Heat olive oil to medium heat in stock pot. Pour in chopped onions and cook to slightly brown. Turn heat to high, you can remove onions if you suspect they will burn, and add roast to brown. Follow with short ribs to brown. Not too much meat at once or the pot will lose heat and boil the meat instead. Once meat is browned add back onions if they were removed. Turn heat to medium. Add garlic to bottom of the pot and stir around meat to just tender. Add chopped tomatoes and juice. Add enough water to generously cover the meat and provide enough water to cook the beans that have not been soaked. I used only one cup of beans. Add beans, spices, salt and pepper. Cook until beans are tender and meat begins to come off the bone. Remove bones as this happens. Add water as needed to provide either a more soup or stew-like finish. Add the vinegar, potatoes, cabbage and greens. Cook until potatoes are tender. Remove the whole spices before eating.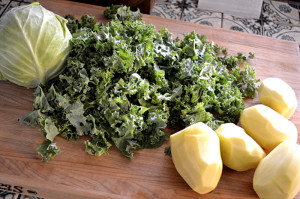 These ingredients will be added after the beans have cooked. The turnips, root portion, are added early with the beans. The turnips do not need to be cubed. They will cook up and break apart during the cooking process.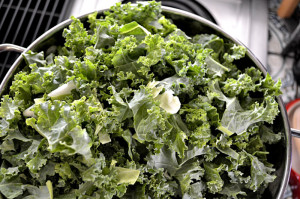 Using every bit of the 8 quart capacity. The greens will steam cook at the top of the soup. Cover to cook.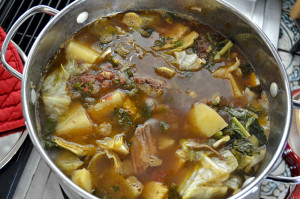 Ready to eat Portuguese Bean Soup. Add don't forget the sweet crusty crunchy french bread if you can find it! It is the way it was always served.