Red Wine Dessert Sauce For Valentine's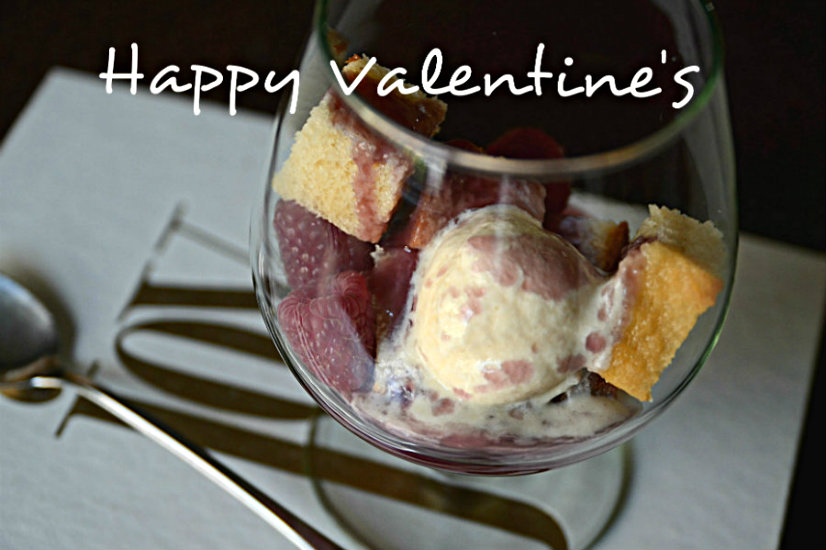 This is an impressive topping for pound cake, sponge cake or vanilla ice cream. It's so simple, only 10 minutes start to finish. And you probably have all the ingredients. I always keep pound cake in the freezer for a quick dessert. If you have the time my sponge cake is wonderful!
Just place small squares of the cake into a dessert dish … place a small scoop of ice cream on top and add the wine sauce over the top of both.
Happy Valentine's Day
Recipe
Enough for 4 servings
1 Cup red wine-wine you would like to drink if you were not using it here
1/2 Cup water
1/3 Cup Sugar
1 Tablespoon cornstarch
2 Sticks of cinnamon
Large piece of lemon zest
Raspberries for garnish
Place all the ingredients in a saucepan over medium low heat. Simmer until the sauce reaches desired thickness. Adjust cornstarch as needed for thickness. If you add cornstarch to heated ingredients it may lump. Use strainer to remove lumps if this occurs. Remove cinnamon sticks and zest. It's ready!