Sunday Sausage, Peppers, Onions Recipe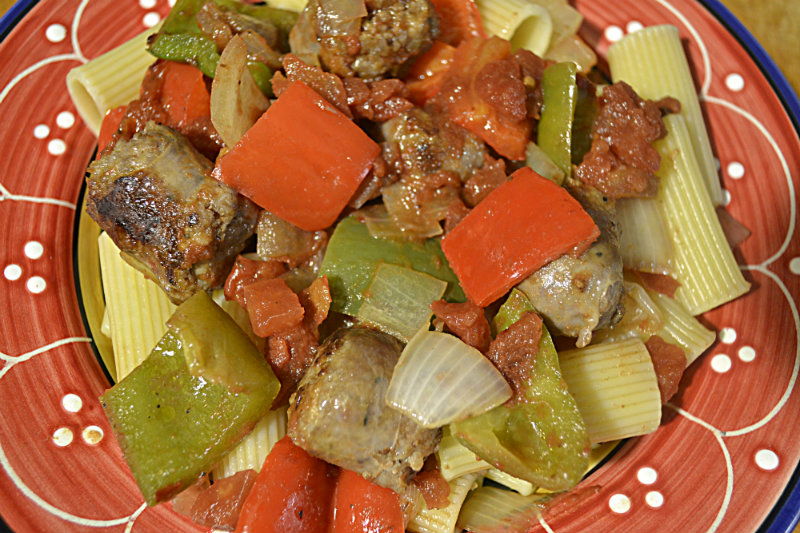 Rizzo inspired. Hearing the story more than once about a Connecticut family's love for Sunday Sausage, Peppers and Onions inspired me to put this dish together. Only the three main ingredients were mentioned. So, the rest was up to me.
Guys like to throw this together, too. And of course, eat it! Fast, Easy, Tasty … Rizzo Inspired Sunday Sausage, Peppers and Onions. You'll love it! But maybe not every Sunday!
Recipe
Serves 3-4
Total prep and cooking time 30 minutes or less
One Pound Italian Sausage in casings, pork or turkey-cut in 1 to 2 inch pieces
1 Tablespoon olive oil
One medium yellow onion-diced or sliced
One clove garlic-minced
2 Bell peppers, green or red or combination-cut in bite size pieces
15 Ounce can small cut tomatoes
1/4 Cup red wine
1/4 Teaspoon red pepper flakes
1/2 Teaspoon sugar-optional
Salt and Pepper to taste
Serve alone or with pasta. And wine, of course!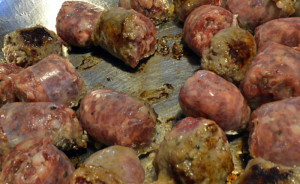 I use two skillets. I cook the sausage alone over medium heat. And when cooked almost through drain the fat from the skillet. And set aside the sausage. Don't wash that skillet just yet!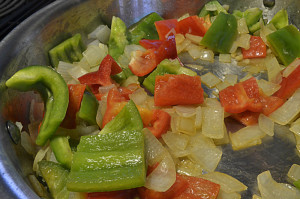 In the second skillet, and this can be done while cooking the sausage separately, heat the skillet over medium heat with olive oil and add the onion to sauté until tender. Next add the garlic and peppers and cook until peppers are fork tender. Add the cooked sausage to this and turn heat to low.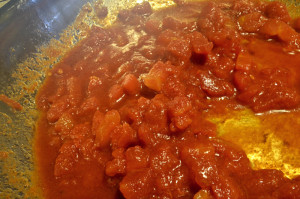 Add the tomatoes to the skillet that was used to cook the sausage, fat drained off but stuck-on drippings left. These stuck-on drippings will come off into the tomatoes as they become moist. Turn heat to medium low and simmer.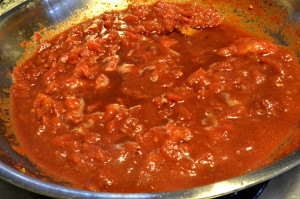 As the tomatoes heat, add the wine, pepper flakes and sugar.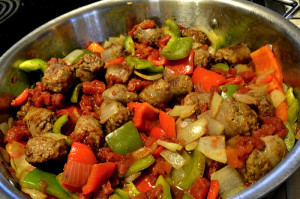 After the tomatoes are heated through add the tomato mixture to the onions, garlic and peppers. Add the sausage. Simmer over medium low heat all ingredients for 15 minutes. Add salt and pepper as desired.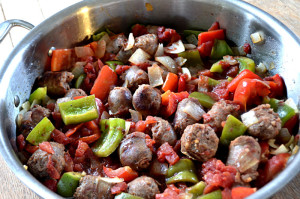 The dish is completed. Serve over the pasta of your choice or eat alone.
Thank you Riz! (ED)